Top 7 Thailand beach resort islands
Thailand always delivers on its promises of escapism and exotic holidays. It's a country that immediately catches the eye with its thousands of miles of white sand framed against a lush tropical interior. Thailand beach resorts offer excellent value but the country is no longer just a destination for backpackers. Mature travellers are now getting a big slice of luxury for a very reasonable price.
Here are seven beautiful islands to consider for an exquisite Thailand holiday: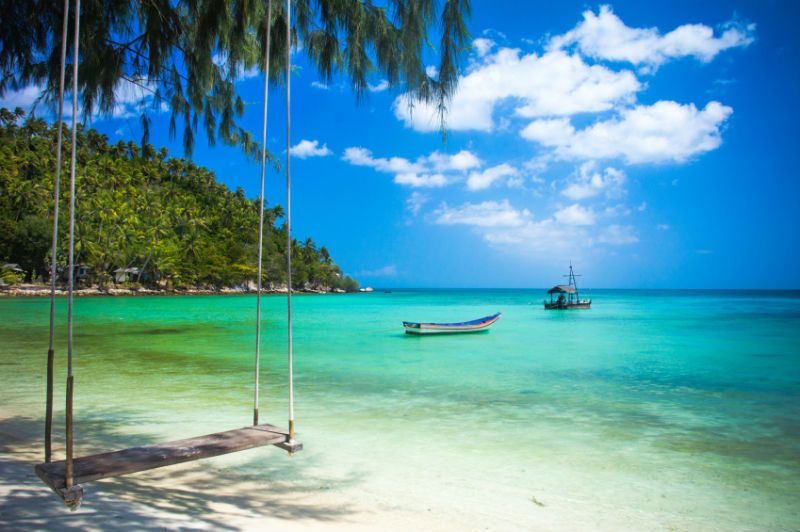 1. Ko Chang
Great for: Beach bliss and jungle exploration
A soporific loop of white beaches runs around Ko Chang, Thailand's second largest island. Dotted on all sides of the island you can find excellent Thai beach resorts, most offering a secluded beach and an elegantly lazy atmosphere. Bring a book, kick off the shoes, and snooze beneath a palm tree. Step off the sand and Ko Chang's unique appeal is found in its rugged spine of jungle engulfed hills, a place for taking day trips into effervescent nature. This combination of untouched interior and luxury beach resort are a great way to see different sides of Thailand.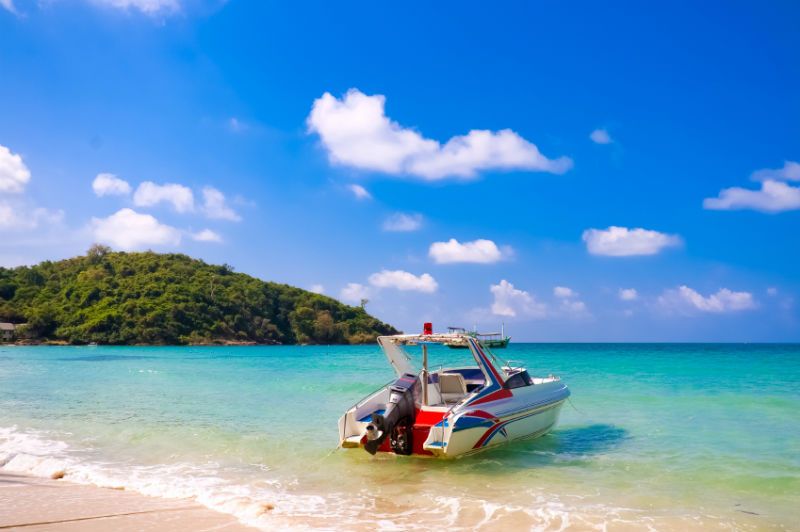 2. Koh Samet
Great for: A Thailand holiday from a postcard
Covered in squeaky-soft white sand and gazing over turquoise waters, Ko Samet comes straight from a Thailand holiday postcard. You'll find some of the world's most picturesque beaches here, many of them flanked by luxury Thailand beach resorts. Its proximity to Bangkok helps to minimise travel time and there are still enough coconut palms to provide shady days on the beach. However, bear in mind that Ko Samet's small size means that beach resorts can be busy here, especially in high season (July – August and December – January).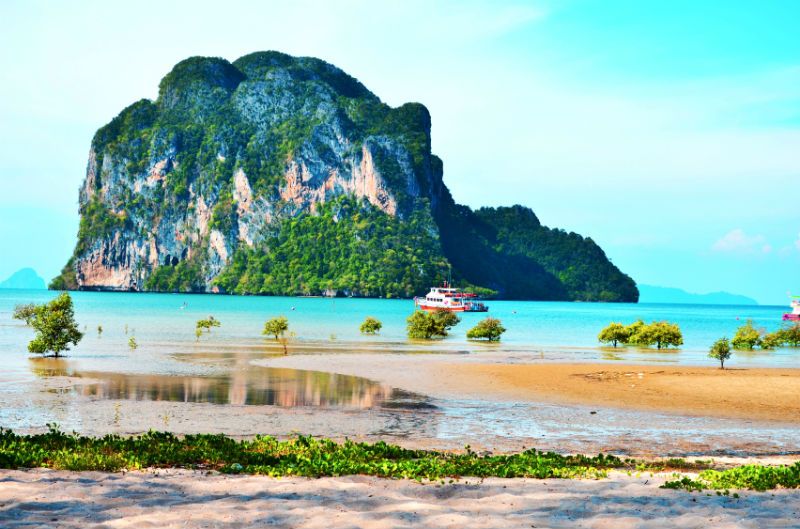 3. Koh Samui
Great for: Wallowing on a white sandy paradise
The evocative beaches of Ko Samui used to be the exclusive hangout of young travellers in Southeast Asia. That's changed in recent years, with an island airport reducing travel time and a series of new beach resorts providing an elevated standard of accommodation. This large island remains serene and sublime, meaning your Thailand holiday is likely to feature little but soaking up the sun and savouring the exoticism.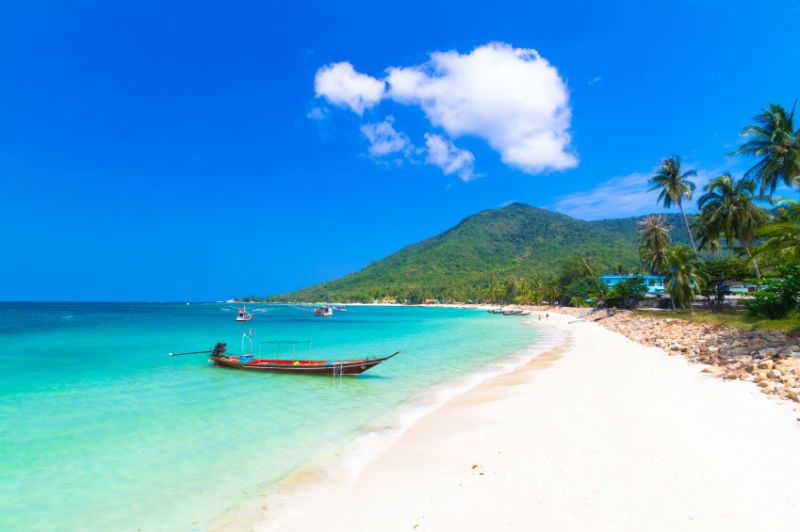 4. Koh Lanta Yai
Great for: The best of Thailand in two weeks
Thick forests hang above the beaches of Ko Lanta Yai, an island that dazzles with tropical colours and an easygoing atmosphere. It's a popular family and mature traveller destination, helped by the local laws against nightlife and ravenous jet skis. Ko Lanta Yai isn't just about the beaches though. Add some spice to the Thailand holiday by going elephant trekking or taking tours to the island's spectacular caves. Ko Lanta doesn't have its own airport but it has quick connections to both Krabi and Phuket.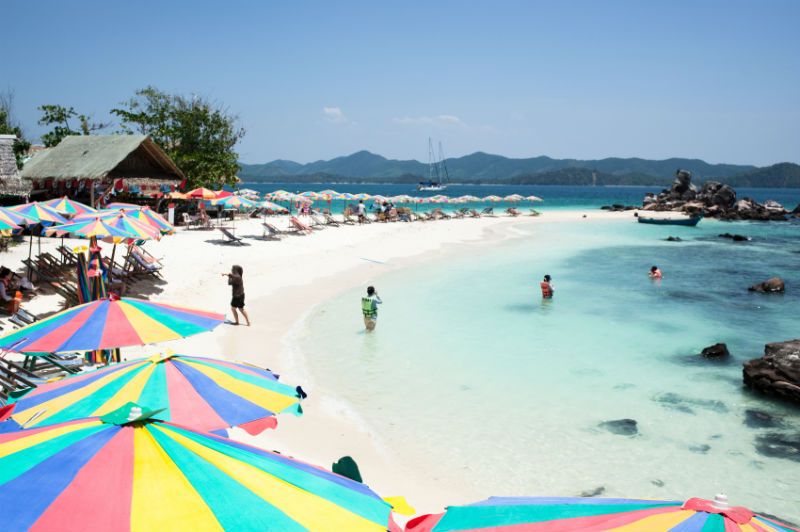 5. Phuket
Great for: Exotic Thailand mixed with all the home comforts
The country's largest island and best known travel hotspot, Phuket offers the greatest choice of Thailand beach resorts. There's something for every budget and every style here, from the vibrant coastal towns on Western Phuket to the smaller and quieter beaches in the southeast. Don't come to Phuket expecting seclusion and solitude as the beach towns of Patong, Kata and Karon, are particularly raucous. However, there are many more beaches than these famous tourist magnets and if your idea of an exotic Thailand holiday comes with lots of British comforts, Phuket is always a great choice.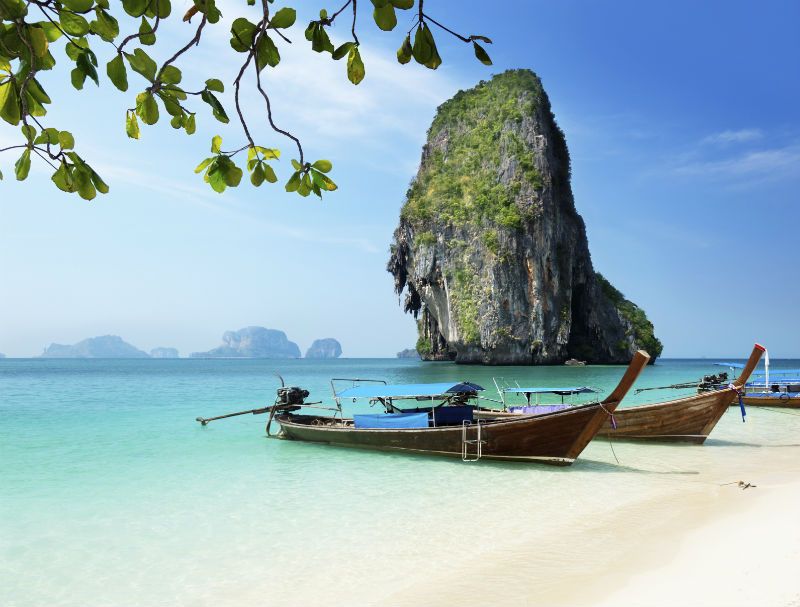 6. Krabi
Great for: An adventurous Thailand holiday
With sand the consistency of talcum powder and stunning sunset views, Krabi is an ideal base for a more adventurous holiday. Krabi is actually on the mainland, but beaches like West Railay easily rival those found offshore. And there's a dozen or so easy day trips to choose from that explore more of the country, like elephant excursions or visits to the famous Phi Phi islands, James Bond Islands, or the interior forests filled with caves and waterfalls.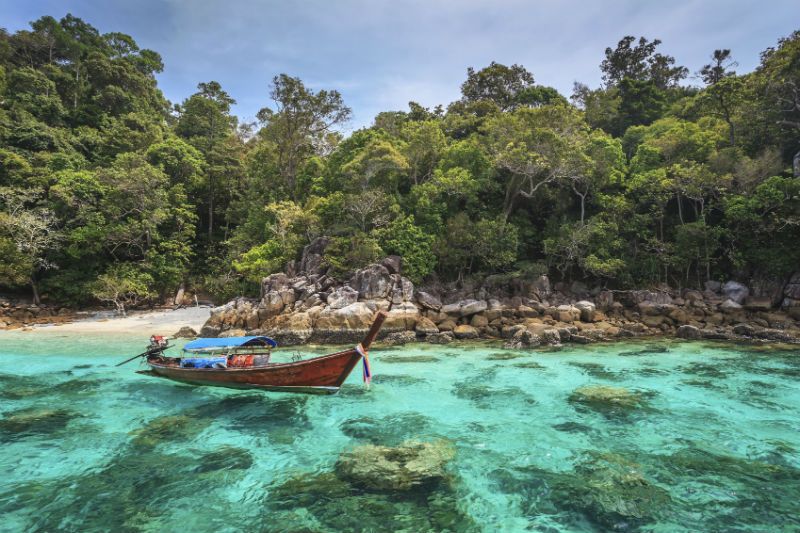 7. Koh Lipe
Great for: Something exclusive
Surrounded by white sandbanks and uninhabited islands, Ko Lipe is one of Thailand's best secrets. It's impossibly tranquil, with no cars on the island and just a handful of exclusive Thailand beach resorts; each of them standing above shallow sapphire waters. You'll need a speedboat or ferry to get here, something that's helping to maintain Ko Lipe's seclusion. There's not much to do here. But you wouldn't want much to do when there are four delightful beaches to choose from. The most popular day trips are to hire a boat and spend an afternoon on your own private white sand islet, with little but the sound of gentle waves for company.
Need Travel Insurance?
The single most important factor when travelling to Thailand is to buy a travel insurance policy that suits you. Talk to our travel insurance specialists on 0800 033 4902 or get a quote online.
All travel insurance provided by Staysure is subject to agreement from our underwriter. Terms and conditions apply, details of which can be found within the policy document.