Unmissable things to do on a Seychelles holiday
The Seychelles have a paradoxical appeal. Languid strips of white sand provide dreamy days beneath the sun as the coastline exudes an exotic serenity. This is what everyone on a Seychelles holiday is expecting, the idolised trappings of topaz waters and tropical opulence. But this Indian Ocean archipelago is also liberally sprinkled with high-energy experiences and outdoor adventures. Many arrive anticipating two weeks of beach bliss, then spend over half their time discovering there's far more to the Seychelles than romantic postcards and suntans.
Here are nine of the best things to do on the Seychelles.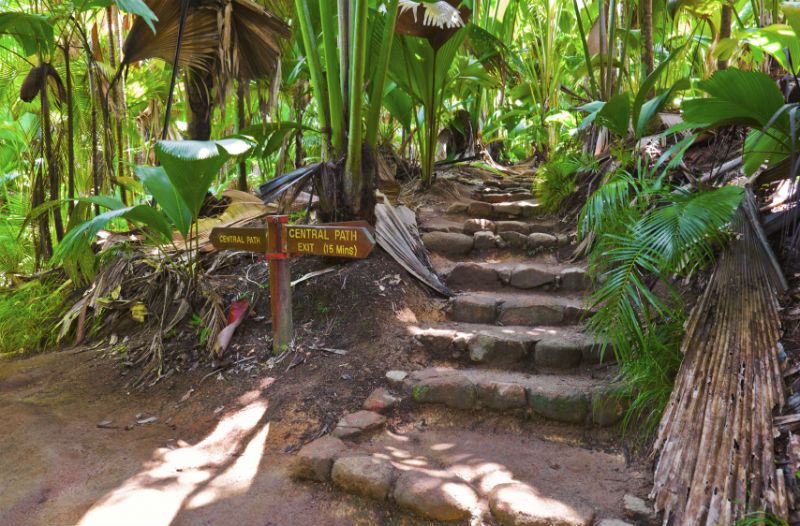 1. Walking in the Vallee de Mai Nature Reserve
A luxuriant canopy of palms guide you through this UNESCO World Heritage Site, six endemic tree species giving the park a distinctly pre-historic feel. Unusual wildlife pokes out from the forest branches, including black parrots, tiny tiger chameleons, and dozens of quirky snails. With or without a guide you can enjoy a series of hiking trails that quickly engulf you in the greenness, with the highlight of any walk being the coco-de-mer trees, 25–30 metre high palms which drop the world's second largest seeds (a single seed weighs over 20kg).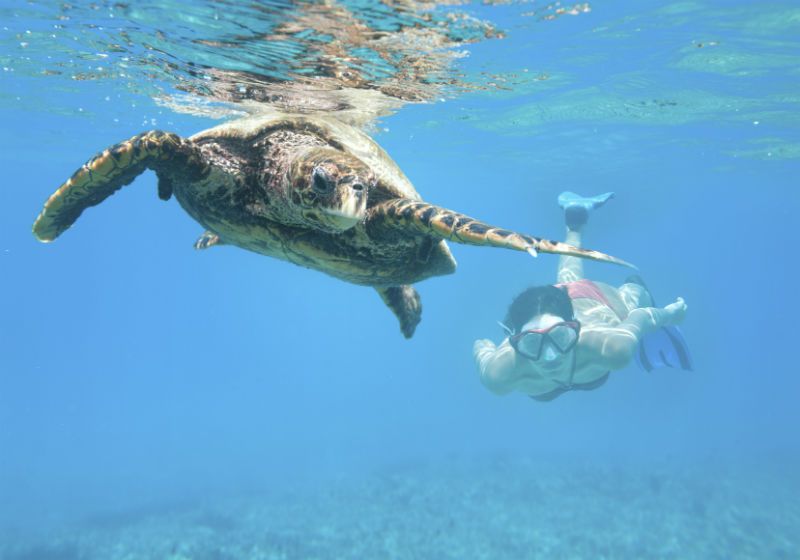 2. Spend a Week Diving the Aldabra Atoll
Almost impossibly remote and completely uninhabited, the Aldabra Atoll is a mythical destination. It's the world's largest raised coral atoll, a full 50 square miles of pristine reef and secluded islets. Regularly mentioned in the same breath as the Galapagos Islands for its marine diversity, it's the ultimate dive destination on a Seychelles holiday. Expect incredible visibility, tiger sharks, manta rays, and much more. Then explore dry land for the world's largest tortoises. The only challenge? It's so remote than you need a minimum six day live-aboard trip to dive here.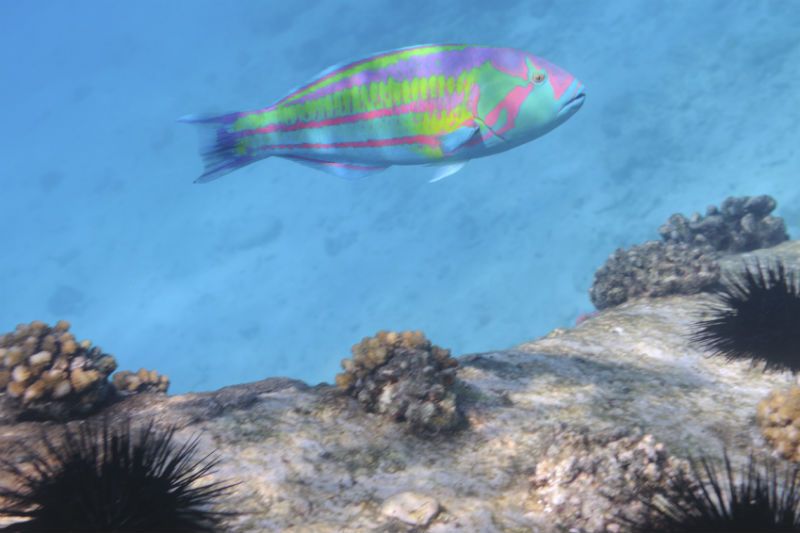 3. Take a Marine Safari in Baie Ternay National Park
Marine exploration is made much easier at this Mahe underwater paradise. Day trip marine safaris usually include a catamaran ride out to a deserted islet, a couple of stops for easy snorkelling in shallow waters, and a glass-bottomed boat ride. Hundreds of fish species have been spotted here and there's a good chance of seeing stingrays, bat fish, and turtles.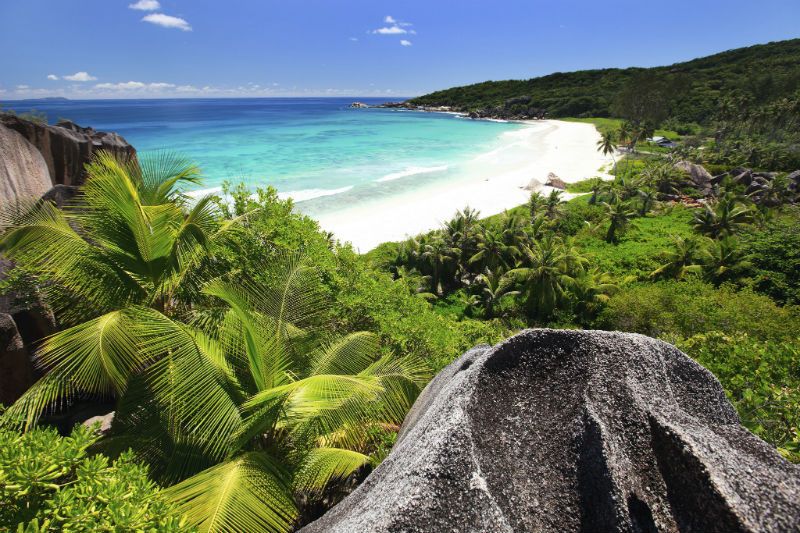 4. Bike Around La Digue
The Seychelles are made for peddle power, the small islands shaded by tropical canopies and mostly devoid of motorised traffic. La Digue has no vehicles and a couple of easy loops wind around this small island, making for a great cycle and sail day trip from nearby Praslin Island. Even on the larger islands of Mahe and Praslin you'll only be sharing trails with ox carts and local cyclists. Rent a bike and you're able to explore the local side to the island, each mile full of fresh colours and welcoming smiles.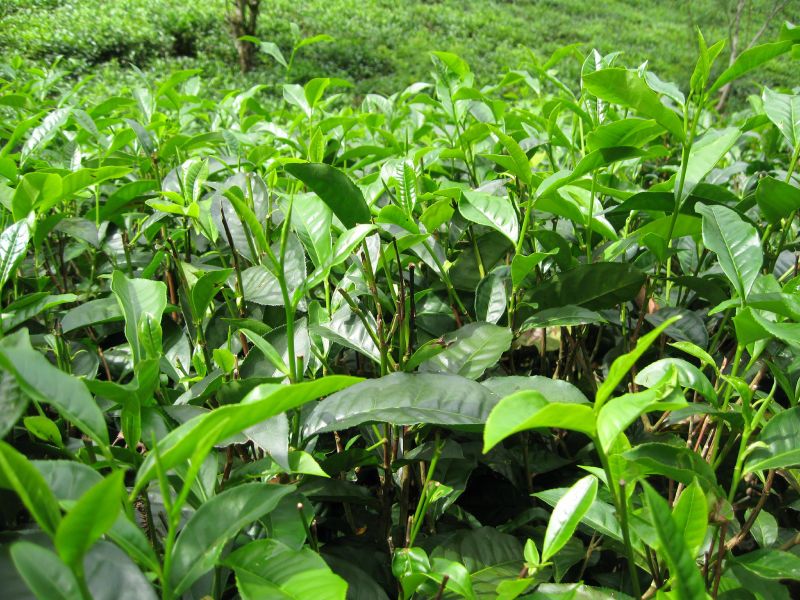 5. A Scenic Drive into Morne Seychellois National Park
Mahe's beaches look even more special from above, the island's mountainous interior providing dazzling panoramas over the white and blue. Mangroves rise to thick enigmatic forests and you're quickly away from the modern world. 20% of the Mahe Island is designated as Morne Seychellois National Park, something that's wonderfully explored on a scenic drive from Victoria to Port Glaud. Before returning to the beach, stop for a fresh mug at the tea factory and plantation just above Port Glaud.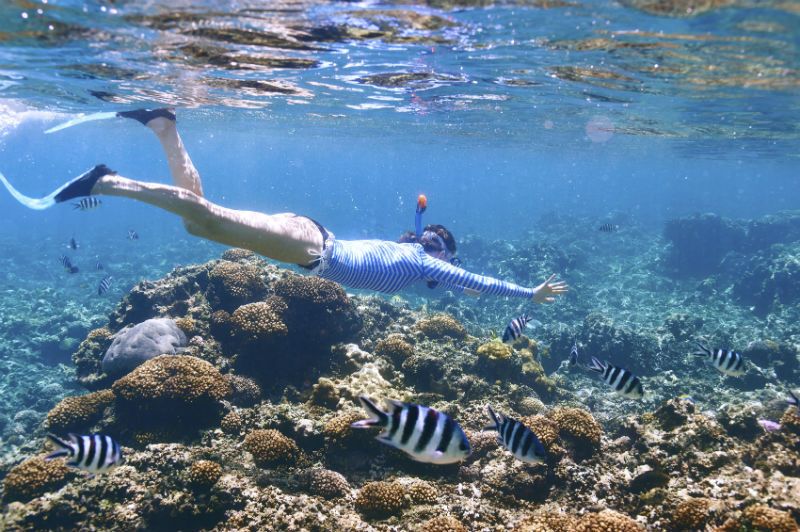 6. Snorkel the Resorts' House Reefs
Snorkelling is amongst the premier things to do in the Seychelles, closely rivalled only by sunbathing. Most of the beaches blur into broad shallow waters filled with vivid Indian Ocean reefs. The warmth of the water and gentle depths make the Seychelles great for novice snorkelers. Many Seychelles resorts rent out the mask and snorkel without charge and will advise where to swim. Just walk out on the soft sandy shore and the snorkelling starts at two to three metre depths. Expect vivacious colours, both with the reefs and the fish!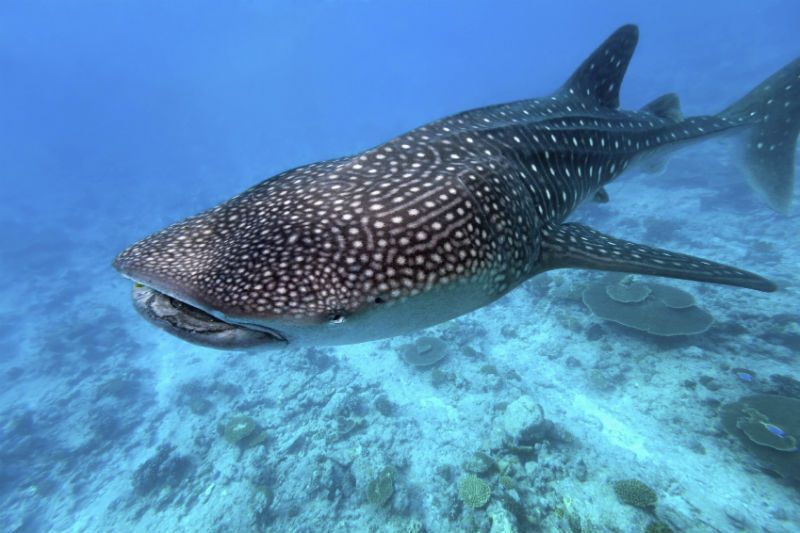 7. Swim with Whale Sharks
The world's largest pelagic was first scientifically discovered in the Seychelles and huge whale sharks continue to migrate through the turquoise waters. Measuring ten metres and weighing a remarkable 20 tonnes, these gentle giants provide both intimate encounters and phenomenal impressions of scale. You can swim alongside them from August to November, with October being the peak month. Mahe is the best island if you're planning a whale shark experience.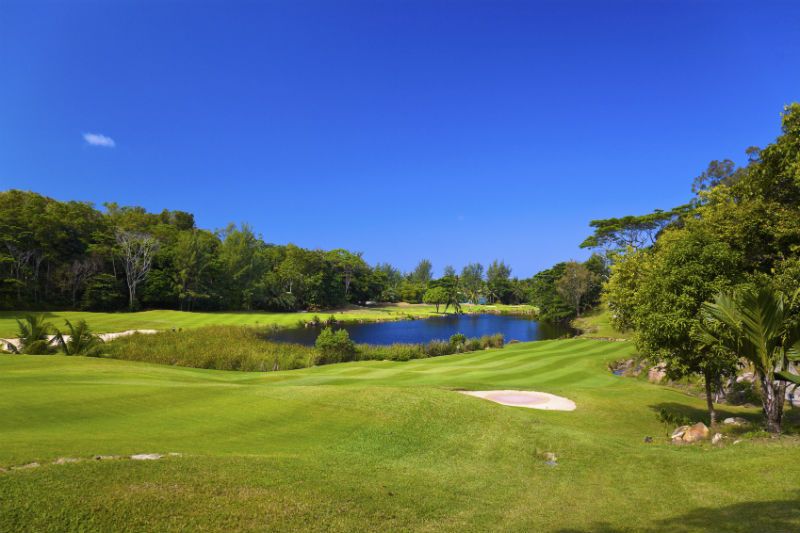 8. A Round of Golf on the Seychelles
If golf is on the agenda for a Seychelles holiday then there are two tropical choices. Lined with palms and water hazards, the Lemuria Championship Course offers 18 holes on Praslin Island. On Mahe, the nine holes of the Seychelles Golf Club are part of a wildlife sanctuary and former coconut plantation.  Undulating and dappled in green, both are known as challenging courses.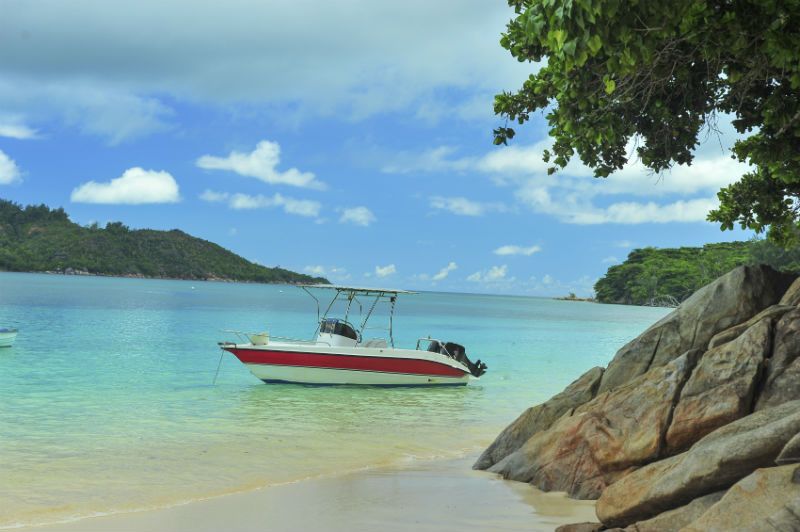 9. Rent a Boat
On an archipelago of resplendence there's little better than renting a boat and exploring. Sail-powered yachts, catamarans, and power boats, all flitter between secluded beaches and islets. It's here that you find a harmonious blur of the islands' serenity and adventure, intrepid journeys taking you to the unrivalled promise of the Seychelles.