Fly into Malaga and you'll find the place is more than just an airport; it's the perfect base for your exploration of Andalusia. As a city, Malaga effortlessly blends its rich historic and artistic heritage with modern urban life, all just a stroll away from superb, sandy beaches. Once you've marvelled at Malaga, you'll be ready to take in some more of southern Spain – but where to start?
Day trips can be ideal. They save you the time and hassle of upping sticks to different hotels and enable you to see plenty of Andalusia. A rental car gives you the flexibility to go exactly where and when you want, without being slave to timetables and routes. Failing that, your hotel is likely to offer day trips and guided excursions, and public transport could also be a good option – again, the hotel staff should help you access the latest information on bus or train times.
To help you decide where to go on your day trips, here are a few of our favourite must-sees. Some are just half an hour's drive from Malaga, others are up to 2.5 hours away but all are easy enough to do in a day.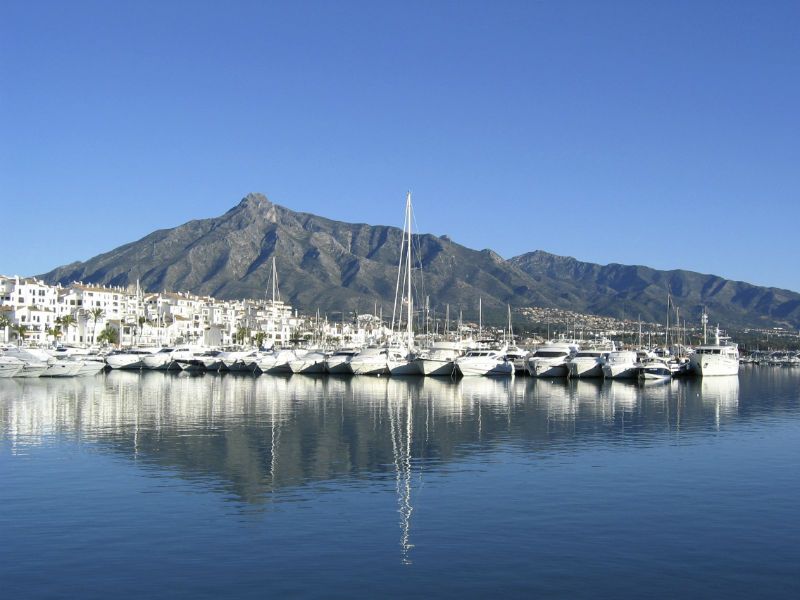 Marbella (51 km – approx 50 mins)
Take a gentle drive along the coast, past the popular, tourist-packed seaside resort towns of Torremolinos, Benalmadena and Fuengirola (all roughly a 20 minute drive from Malaga and perhaps worth separate day trips) and you'll soon arrive at glamorous Marbella. Expensive yachts in the star-studded Puerto Banus, a multitude of designer stores, a fashionable beach promenade and high-end, fine dining all help Marbella keep its reputation for class and sophistication. Don't forget to wonder around the pretty, pedestrianised streets of the Old Town and have a drink or lunch amid the famous orange trees at Orange Square.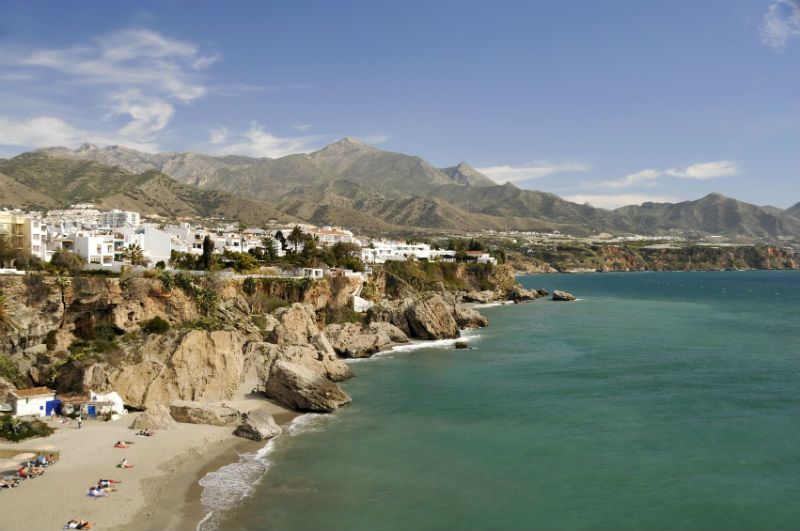 Nerja (64 km – approx 50 mins)
This little coastal village offers all the quintessential Andalusian charms you could dream of: winding cobbled streets and lanes, Moorish-style architecture, and several stunning beaches. Nerja comes with tourist amenities galore and, with a quarter of its population being composed of foreign residents, it's a popular place for relocation and retirement in the sun. The five million year-old Nerja Cave stretches almost 5 kilometres below the ground and is a main attraction. Not to be forgotten is Nerja's Balcón de Europa, a palm-lined promontory with panoramic sea views.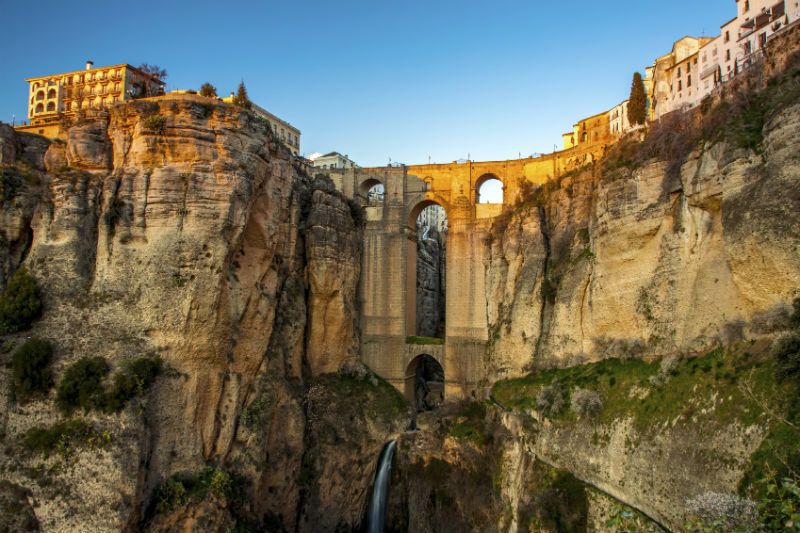 Ronda (102 km – approx 1.5 hours)
Ronda sits picturesquely atop a very mountainous area, about 750 metres above sea level. It's a steep and winding drive up, perhaps making a guided tour a good option here. Ronda is most famous for its Tajo Gorge and three bridges spanning the canyon (one Roman, one Moorish and one new). It also boasts the oldest bullring in Spain, along with several interesting museums. What's more, the mountain scenery is outstanding; so much so that American artists Ernest Hemingway and Orson Welles spent many a summer in Ronda writing about its beauty and famous bull-fighting tradition.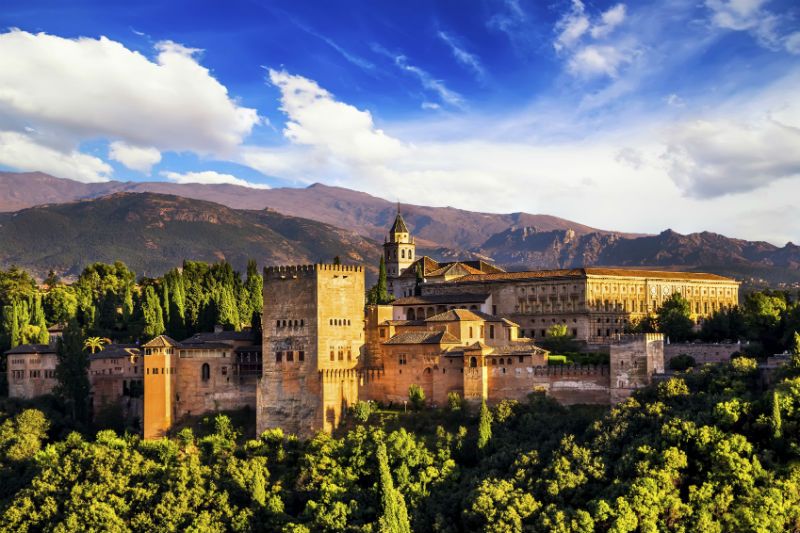 Granada (132 km – approx 1.5 hours)
Granada is easy to get to from Malaga and you could hop on a bus using the regular national bus service or take a guided tour. Pick a tour which includes an entry ticket and guided tour of the famously lavish Alhambra Palace, a must-see on your visit to Granada, and you'll glide past the crowds of people waiting to buy a ticket – obviously the way to go! Granada is an inspiring place to immerse yourself in Andalusia's splendid Moorish heritage, as you sip herbal tea in Arabic-style tea shops and take in the atmosphere at typical bars serving free tapas with your drinks.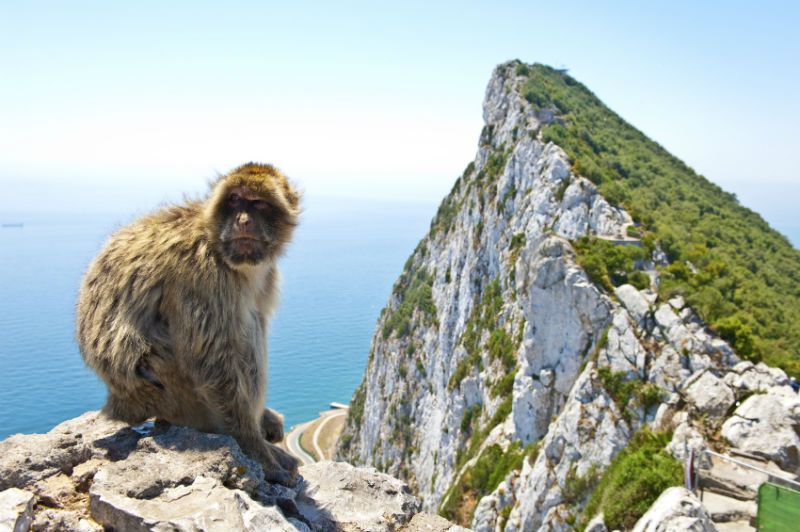 Gibraltar (136 km – approx 2 hours)
Gibraltar is not only a world-famous financial centre, it' also a small yet historically significant community, formed from a fascinating mix of Moorish, British, Maltese, Portuguese and Spanish people. Take a cable car ride to the top of the Rock for magnificent views and close encounters with Gibraltar's famous apes; at Europa Point's lighthouse, marvel at the views across the Straits to Morocco and you may also spy dolphins flipping in the bay; visit the exotic Alameda Botanical Gardens and wildlife park or simply enjoy shopping on Main Street followed by lunch at several of Gibraltar's lively restaurants and bars.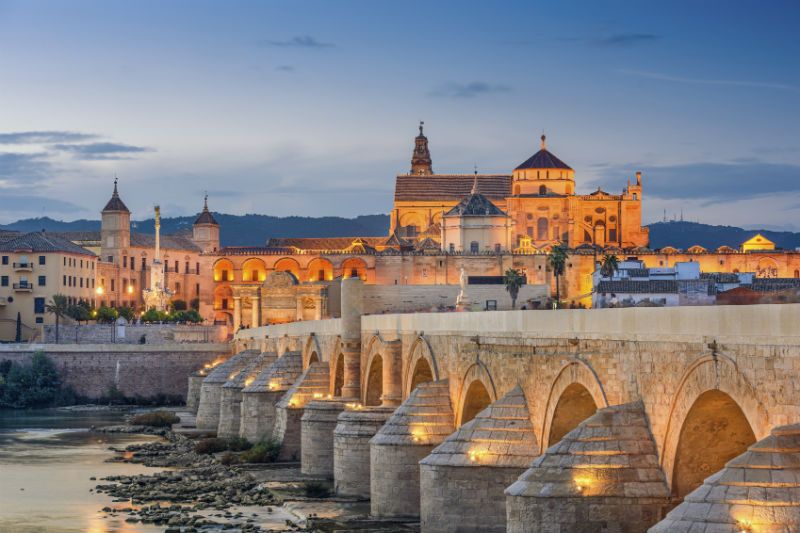 Cordoba (158 km – approx 2 hours)
Historic and graceful Cordoba is the third most popular city to visit in Andalusia, after Seville and Granada. Its atmospheric old town hosts the Mezquita, one of the world's most important and beautiful historical mosques, making it an important stop. "La Judería" (The Jewry), Cordoba's medieval quarter and once home to the Jewish community, is a labyrinth of narrow streets, winding their way to shady, flower-filled courtyards and squares. Head to Plaza del Potro where, in early May, locals proudly festoon their patios for Cordoba's "most beautiful courtyard" contest.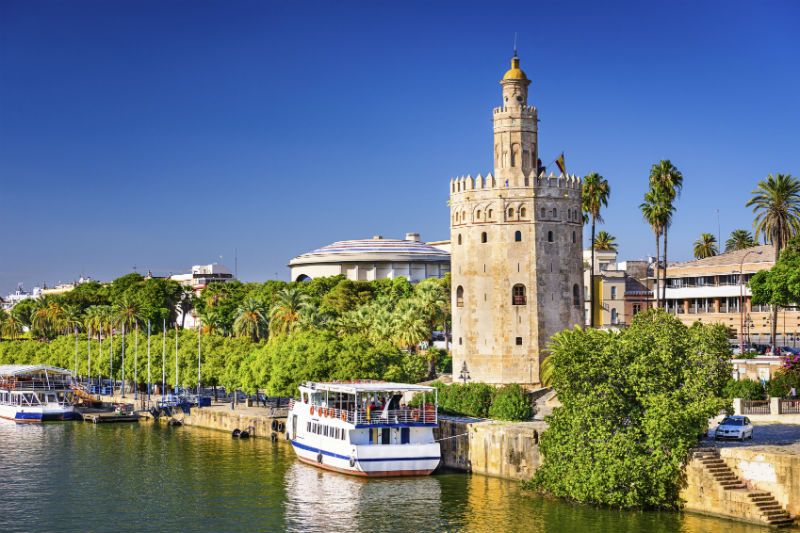 Seville (205 km – approx 2.5 hours)
Seville is the most popular city to visit in the south of Spain and it's easy to see why. A hotbed for flamenco dance and music, this originally Roman city is also known for its ornate Alcázar castle complex and its 18th-century bullring. The city's gigantic gothic cathedral holds Christopher Columbus's tomb and you may well want to go up its famous Giralda minaret and bell tower to admire the incredible views. Seville is filled with unique sights and sounds which really merit at least a night's stop over. However, if you are intent on fitting it all into one day, a guided tour is likely to be your quickest option.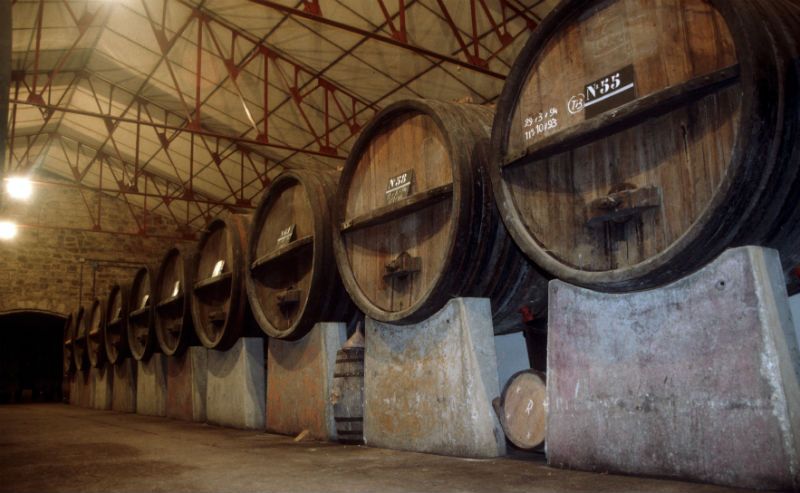 Jerez (228 km – nearly 3 hours)
Jerez is famed as the place where sherry began. You can sample the age-old aristocratic tipple in any of the traditional bodegas (wine cellars) and bars scattered around the city centre. Tours of the cellars take place on week days, naturally followed by a chance to sample the various types of sherry produced. Jerez is also famous for its Flamenco dance music and its fine horses. You can witness the famous dancing stallions as they perform regular, spirited dressage shows at the Royal Andalusian School of Equestrian Art. Currently, Jerez is not blessed with easy public transport links from Malaga so it's best visited on a guided tour unless, of course, you are driving.