The Netherlands' top tourist attractions
Although a trip to the Netherlands must include Amsterdam with its fabulous museums, galleries and canal-side cafes, bear in mind that the rest of Holland boasts countless beautiful places to explore. And because the country is so flat, it's easy to do as the Dutch do: by bicycle. As your trip progresses, you will see why the Netherlands is widely considered to be one of the friendliest and most liberal cultures in Europe.
Wander through world-renowned museums, home to Rembrandt and van Gogh or admire an abundance of more contemporary Dutch works. Feast your eyes on the iconic Dutch tulip fields and windmills. To complete your Dutch experience, you can't miss the thousands of bars welcoming you to sip beer or coffee and chat with friends or sit solo in a laid-back atmosphere.
To help you plan your trip, here's a handy list of some of Holland's most popular attractions: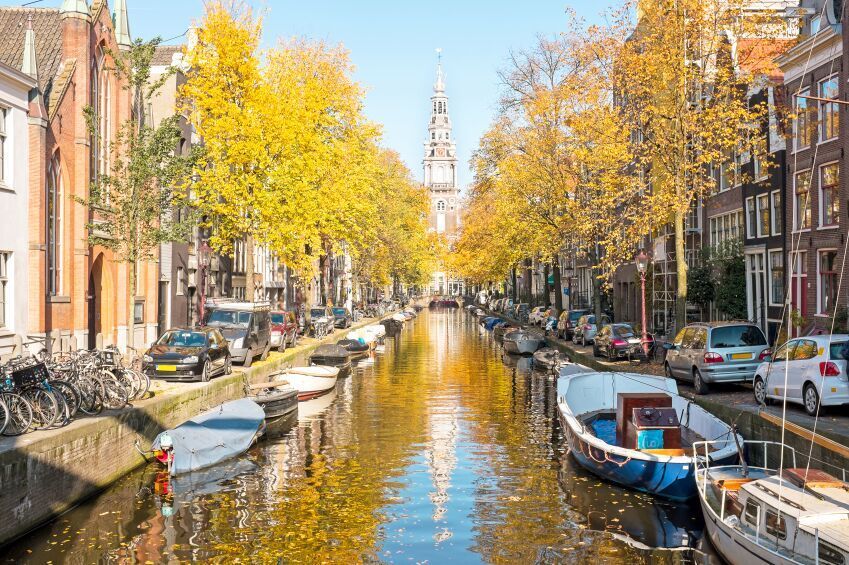 Meander along the stunning canals
One enduring memory of Holland has to be its canals. In Amsterdam you can access some of the best tourist attractions by boat tour or water taxi. However, no matter where you are in the Netherlands, there's much to be gained by simply strolling along the streets and paths that line the waterways. In Amsterdam, you could head for the Grachtengordel area with its multitude of small, picturesque bridges and 17th century houses along with its interesting boutiques and cafés.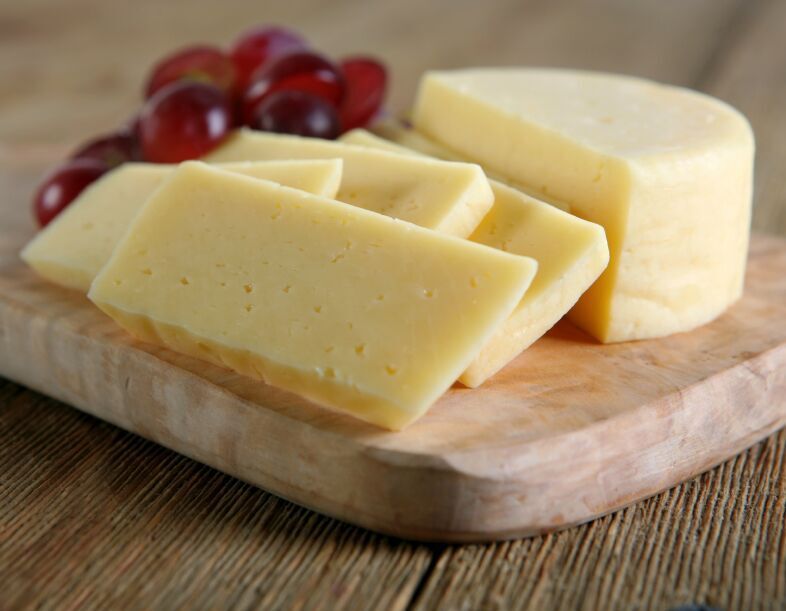 Indulge in Gouda
This deliciously creamy yet hard Dutch cheese with comes from the historic city of Gouda. Follow the Cheese Map which you can pick up from the local tourist office to discover some of the town's most interesting landmarks, including the historic Weigh House Museum where you'll learn all about the traditional craft of cheese making. Once you've done the rounds, you might like to stop off at the shops where you'll find cheeses galore, along with the latest designs in cheese knives and other accessories.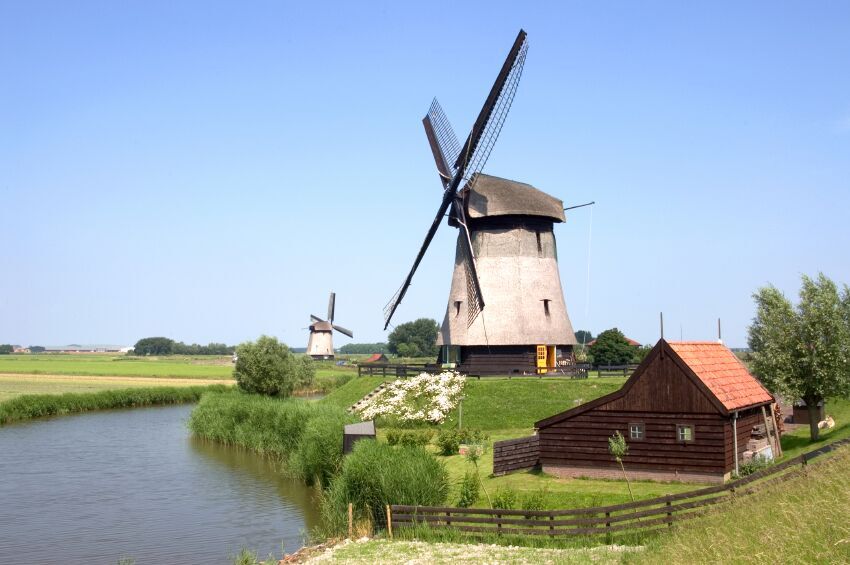 Wander through windmills
Kinderdijk, aka Children's Dyke, is a famous village which sits peacefully along the River Noord between Dordrecht and Rotterdam. Interestingly, the name came from a story about a child's cradle which was stranded on the dike during a flood in 1421. The 19 windmills, now UNESCO World Heritage Sites, were built between 1722 and 1761. You can step inside these meticulously restored 18th century windmills, where families once lived as they drained the marshes with their mills, between April and October.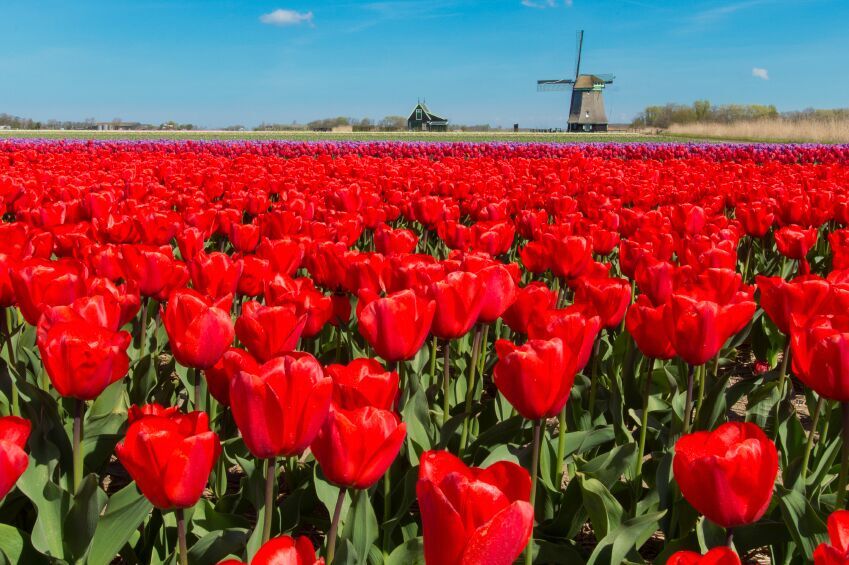 Walk through fields of tulips
Ready to tip-toe through the tulips?  Keukenhof Gardens' 4.5 million tulips and fifteen kilometres of footpaths, just south of Haarlem, are perfect for marvelling at Holland's most famous flower. The bulb fields burst into colour from the end of March to mid-May so make sure you are in Holland during this time.
Early birds might enjoy witnessing the hustle and bustle of the largest flower market in the entire world. It's at Bloemenveiling Aalsmeer, also known as the Aalsmeer Flower Auction, near Schiphol Airport. The fresh blooms are traded daily – Thursdays being the busiest so it's best to get there by 7am. Stand in one of the five halls to experience this world-famous auction and you'll be so glad you didn't stay in bed.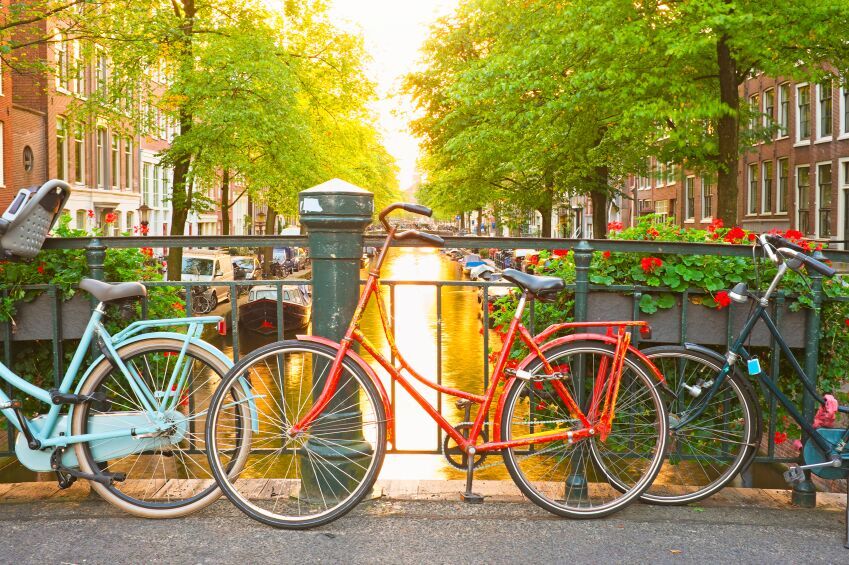 See the sites on a bike
Pedal power is the way to go in this flat and fabulously scenic country. It's small wonder that the Dutch take out their bicycles every day as the main form of transport in towns and cities. In fact, over one quarter of all journeys in Holland are made by bike; a figure which rises to more than one third in big cities. The country is well organised for cyclists with its web of well-marked cycling lanes and paths, so join the Dutch, rent a bike and get pedalling.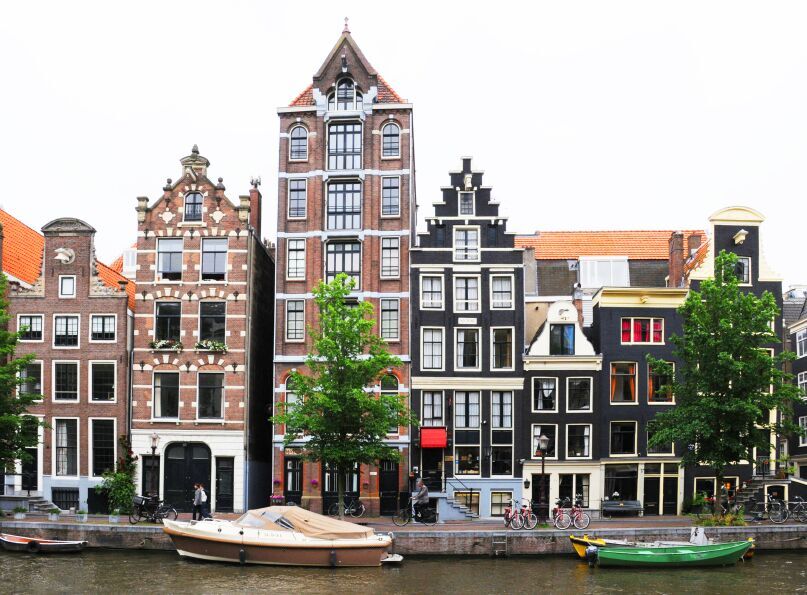 Revere at the Anne Frank Musuem
The Anne Frank Museum is one of the most visited attractions in Amsterdam. Sitting unpretentiously on Prinsengracht, this is the house where Anne's family hid from the Nazis for much of World War II and where Anne wrote her famous diary. Although she died only two months before the war ended, this brave young girl's words live on forever and have since been translated into 51 languages. The family's hiding place has been maintained, keeping it in its original state as much as possible, as a poignant reminder of a tragic part of European history.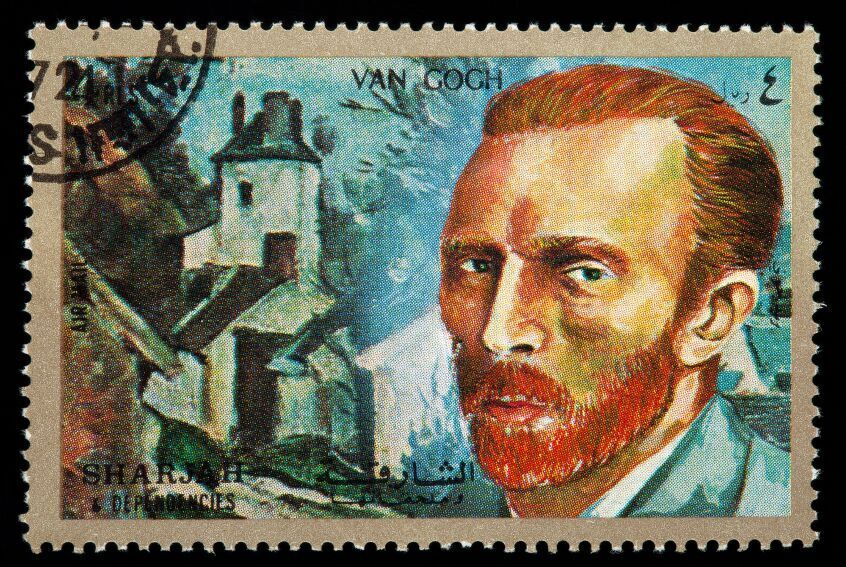 Explore the work of a master: Van Gogh
The Van Gogh Museum in Amsterdam is nearly as spectacular as the artist himself. It is ranked an impressive 35th in the world's top art museums and attracts around 1.5 million visitors annually. Here you'll find the biggest collection of Van Gogh paintings, many of which were donated by the artist's family. Works by Van Gogh's contemporaries are also showcased here.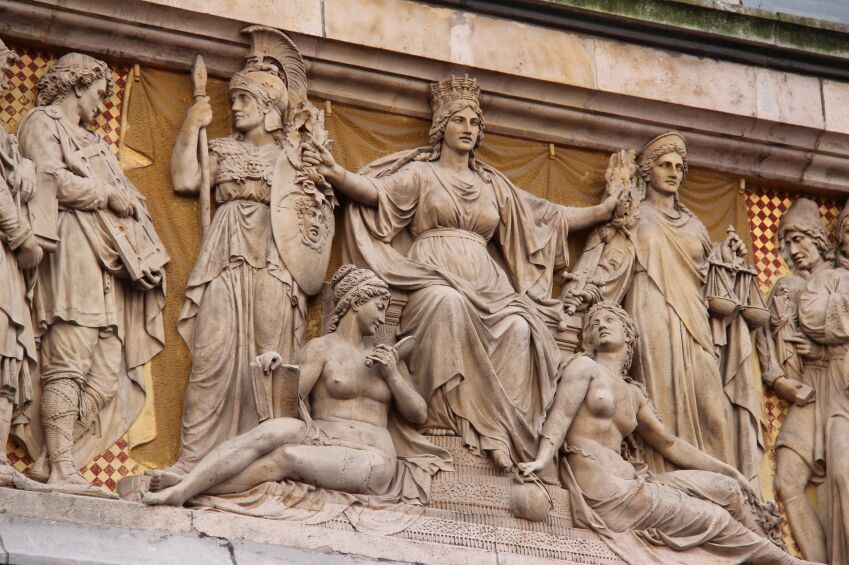 Marvel at brilliant museums
In Rotterdam, a veritable treat awaits all museum fanatics and Museumpark is likely to keep you entertained for days. Built on Hoboken family land in 1927, this beautiful green space in the heart of downtown Rotterdam now houses six of the city's most important museums:
The Netherlands Architecture Institute (NAI)
The Chabot Museum (paintings and sculptures by Dutch sculpton Hendrik Cahbot)
Museum Boijmans van Beuningen (medieval to contemporary art, including works by the Impressionists)
Kunsthal (temporary exhibitions from post 20th century)
Natuurhistorisch Museum (natural history)
Villa Sonnevelt (modern architecture)
You can enter all these museums at a discount with a single Museumpark ticket.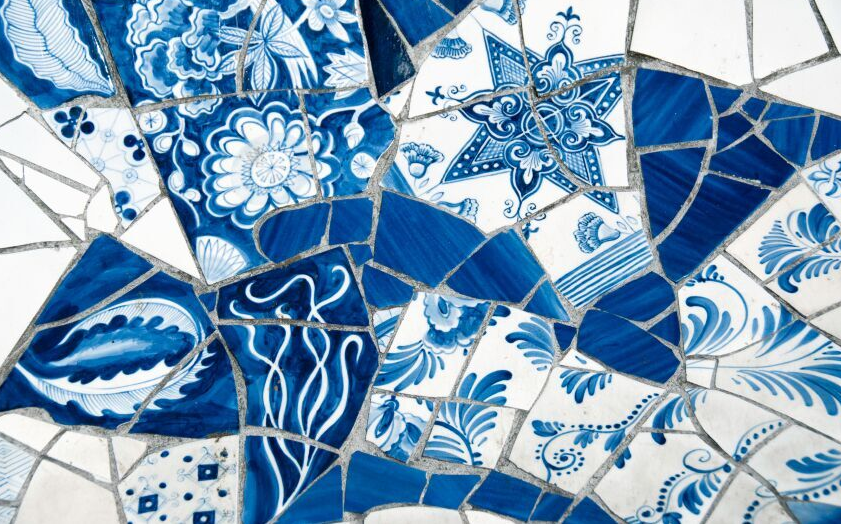 Enjoy Delft's famous pottery
It doesn't get much more Dutch than Delft. This picture-perfect city nestled between The Hague and Rotterdam boasts a rich medieval history along with Delft's main claim to fame: its signature hand-painted blue and white pottery. The last remaining Delftware factory is still flourishing at De Koninklijke Porceleyne Fles, after first opening in 1653.