5 of the best long haul winter sun destinations
There's a lot to be said for trading our wet, gloomy winters for sizzling sunshine in some of the world's warmest destinations, and if you're up for long-haul travel, there's a host of brilliant destinations to choose from.
So where's hot in Britain's winter months? These five destinations are sure to put you in the mood for winter sun: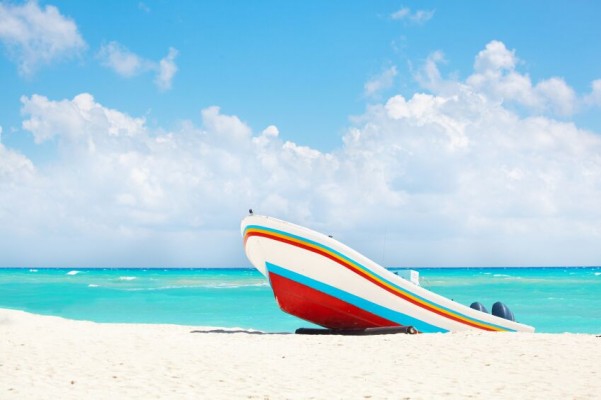 Mexico
Flight time: approx. 10 hours
When to go: November to March (Atlantic Coast) and December to April (Pacific Coast)
The Yucatán Peninsula and the Mayan Riviera on Mexico's Atlantic Coast host a magical mix of ancient and modern cultures. Go reef diving, discover ruins and temples, salute the sun at Tulum and mingle with beach crowds at Playa del Carmen.
Along the less-visited Pacific Coast, adventurous explorers and surfers are creating a funky beach scene in the midst of unspoilt beauty – head for the fishing town of Sayulita on the edge of the rainforest.
Nature lovers wonder at the whales in Baja California; trek through the jungle; and reef dive off the Yucatan Peninsula. For an adrenaline rush, you might like to try walking the canyons in Veracruz, or climbing extinct volcanoes in Hidalgo.
Foodies' enjoy the local tacos, chillies, sauces and burritos on offer, washed down with tequila and beer, perfect for putting you in the party mood. Mexico City is the place to immerse yourself in museums, dine in world-class restaurants and barter at the sprawling markets. Beyond the modern metropolis lie sleepy villages which cling onto their ancient customs and age-old beliefs.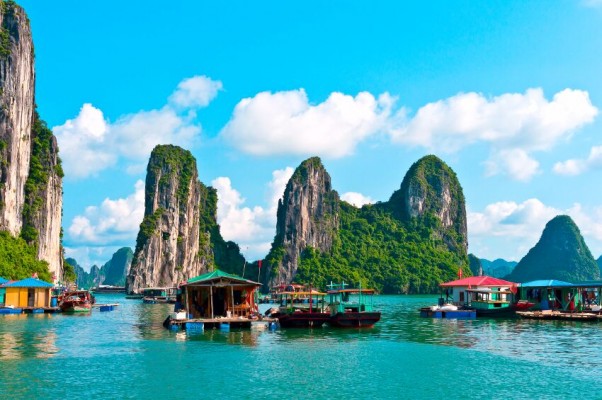 Vietnam
Flight time: approx. 12 hours
When to go: November to February
This fascinating corner of Southeast Asia dazzles the senses with its stunning landscapes and extraordinary cuisine. From peaceful paddy fields, lush jungles and mountain peaks to enchanting metropolises like Hanoi, Saigon and Ho Chi Minh and a multitude of world-class beaches with chic resorts, Vietnam offers so much. Take your time, relax, explore and enjoy it all at your leisure. For body pampering, Vietnam has outstanding spas – from marble temples of luxury treatments to more humble family-run massage salons.
Food is likely to form a huge part of your Vietnam experience and geography plays a crucial role in this. Delicious Chinese flavours influence the soups of the north while spices spark up southern cuisine, and herbs and special techniques typify the central coastline, arguably Vietnam's culinary centre. Up and down the country, you can mingle with villagers, sample their local dishes and sip rice wine at Vietnam's lively markets.
Traditional craft industries blend effortlessly with grand colonial mansions from the French era, all in the shadow of 21st-century glass and steel high rise blocks.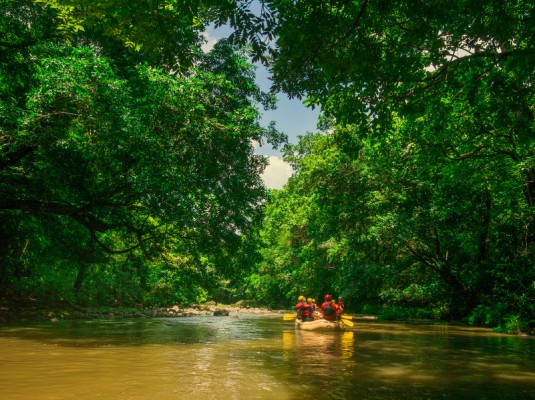 Costa Rica
Flight time: approx. 12 hours
When to go: November to April
If you've always longed to experience Central America, Costa Rica could be your perfect choice. This fantastic country boasts luscious rainforests and a fiery, exotic culture.
With over one quarter of Costa Rica enjoying some form of environmental protection, there is more biodiversity here than in all the USA and Europe combined. Expect an abundance of wildlife, jungles, waterfalls, beaches and beautiful eco lodges as well as walking trails and world-class surfing – this slice of paradise has not been designated the eco and adventure tourism capital of Central America for nothing.
Extensive national parks give a glimpse of life in the wild tropical rainforests and cloud forests while simmering volcanoes offer outlandish vistas. And, given Costa Rica's small size, it's possible to plan a relatively short trip to see and do it all.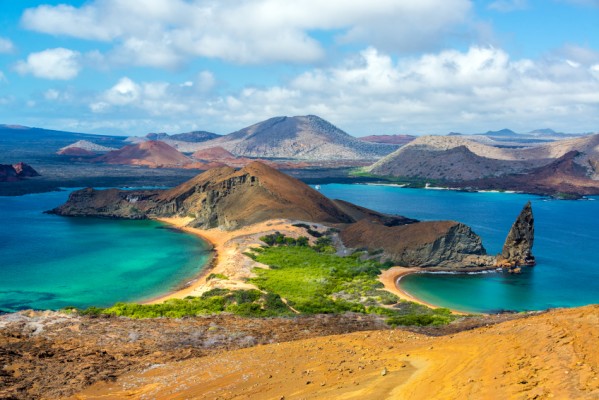 Galapagos Islands
Flight time: approx. 13 hours
When to go: December to May
The Galapagos Islands are on many a bucket-list for good reason: the lack of natural predators means unique species and friendly wildlife like sea lions, lava lizards, frigates and gigantic sea tortoises are happy to let visitors get up close and personal.
This archipelago of about 19 islands plus many smaller ones sprinkled 620 miles off Ecuador's coast is a double World Heritage site (land and sea protected), each island boasting its own landscape. Expect anything from barren, black volcanic rocks to white sandy beaches washed by cobalt blue waters.
The Galapagos Islands are ideal for if you're looking for scenic and relaxing break amid some of the most astounding natural species on the planet. And because the number of people allowed on the Galapagos at any one time is limited, it never gets crowded.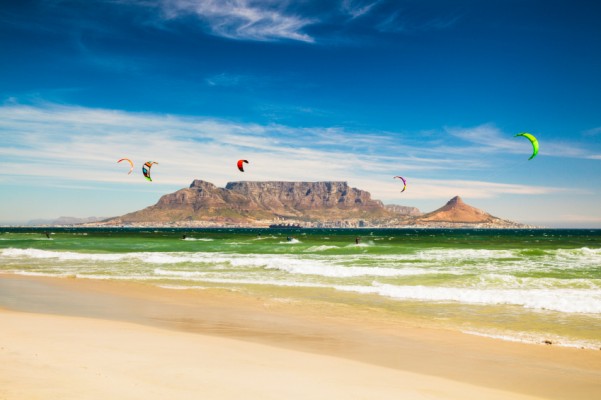 Flight time: approx. 12.5 hours
When to go: October to April
South Africa is the epitome of diversity and encapsulates everything you could want from a holiday destination. Incomparable game reserves, vast vineyards, mountains cascading into the sea along seemingly endless stretches of coast that is punctuated with stunning beaches.
Dramatic vistas and sweeping terrains paly home to brilliant safaris and merge into increasingly modern cities complete with fascinating cultural credentials and excellent gastronomic scenes.
The country's legislative capital, Cape Town, is widely regarded as one of the best cities to visit in the world and is a vibrant, culture-laden beacon of South Africa's prominent tourism credentials.
If you've got a top winter sun destination you reckon should feature on our list, let us know on Facebook.