Car insurance jargon explained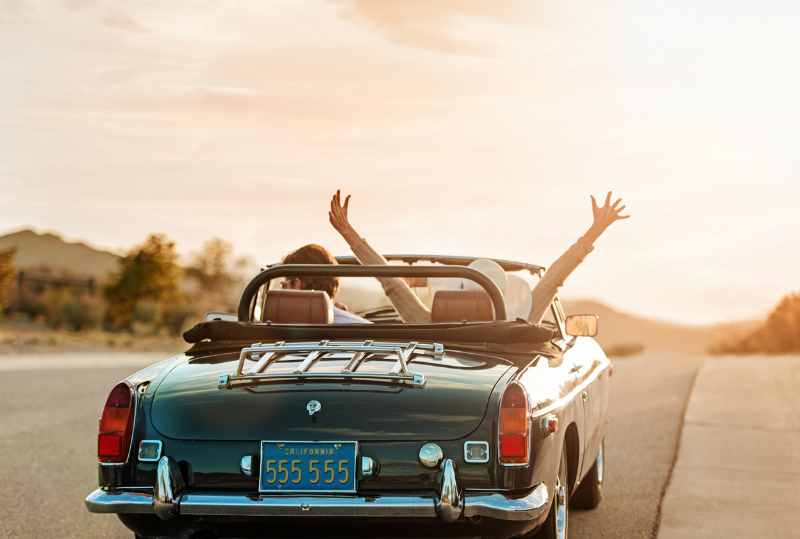 Car insurance is a legal requirement in the UK and every car owner must have a policy. This means that each motorist has to wade through all the insurance jargon in order to get insurance – which can seem like a tiresome prospect. With this in mind we thought we'd explain some terms surrounding car insurance, making it easier for you to identify the best policy for you.
Approved repairer
Most car insurance providers have a network of approved repairers and will offer to have your car fixed by a garage within this network should you make a claim. These repairs are normally guaranteed for a period of time and using an approved repairer is usually a requirement for getting a courtesy car.
Certificate of Motor Insurance
This document is evidence that you are insured to drive. Once you've agreed payment terms for your insurance, this document will be provided and shows who is insured to drive your car.
Comprehensive cover
This is the highest level of car insurance available. With comprehensive cover you are normally covered for:
Fire damage
Theft and vandalism
Accidental damage
Loss of or damage to personal effects such as sat-nav systems.
Injuries to yourself and other people
Damage to other people's property
You should always read your policy documents to understand what is covered. Many insurers will offer optional extras which can include windscreen cover, legal expenses insurance and protected no claims.
Driving other cars (DOC)
Driving other cars (DOC) cover means you are able to drive another car with the permission of the owner so long as it is included in your policy.
Endorsement
An endorsement is any change made to your existing car insurance policy and it can either expand or restrict coverage.
Excess
An excess is the amount of money you are required to pay towards a claim. There will always be a compulsory excess which will be shown in the documents provided by your insurer. You may want to offer a voluntary excess which can reduce your premium – it is important to note that this will increase the excess you have to pay if you need to make a claim.
Fault or non-fault claim
This can be a little confusing as it doesn't directly relate to who was to blame for an incident that resulted in a claim.
A fault claim refers to an incident where your insurance company cannot recover costs from a third party – if your car is damaged while parked and you can't trace the person responsible, this will often be described as a fault claim.
If you are not to blame for an incident and your insurance company is able to recover the cost of the claim from somebody else then this a non-fault claim.
Fronting
Fronting is an illegal practice whereby a lower risk driver tries to reduce the insurance premium by saying they're the main user of a car that is actually being driven by a higher risk (and therefore more expensive to insure) driver.
Insurance companies can refuse to pay in the event of a claim if they find out that fronting has taken place and people can also receive motoring convictions.
Insured value
If your car is damaged beyond repair, the insured value is the amount your insurer will pay if your claim is successful. It could be the amount you said the car was worth when you took out the policy or its market value at the time of the claim.
Main driver
This is the person who drives a car most of the time, and is different from the policyholder. You will be required to disclose who the main driver is when taking out a policy.
Modifications
These are any changes made to a car so that it differs from the manufacturer's specification. It includes alterations to improve performance, aesthetics or add audio visual equipment. All modifications must be declared when applying for insurance.
No claim discount/no claims bonus (NCB)
A no claims discount or no claims bonus (NCB), is a discount offer by man insurers based on a count of the number of years in which you haven't made a claim on your car insurance policy. Many insures will also offer you with the ability to protect your no-claims bonus (NCB) by paying extra so if you do need to make a claim, your discount isn't affected. It doesn't prevent your premium going up as a result of a claim.
Owner
A car's owner is the person who has legal title to the car – they have either paid for it or received it as a gift but may not be the main driver or registered keeper.
Policyholder
This is the person who own the insurance policy. The policyholder's name will be shown on the documents provided by the insurance company and the Certificate of Motor Insurance.
Premium
The premium is the amount you pay for your insurance policy.
Registered keeper
The registered keeper of a car is responsible for it in terms of any official communications from the police and the DVLA – they are the person using and keeping it, and are not necessarily the owner or responsible for paying for the car.
Schedule
A policy schedule is a document that forms part of your contract with an insurer and outlines the policyholder's details, cover provided, limits and excesses as well as any endorsements.
Settlement
This is the money an insurer pays out if you make a claim.
Third party only (TPO)
Third part only insurance is the most basic level of cover and the minimum amount of car insurance you must have by law. If you have an accident that is your fault it will cover injuries to other people and the damage caused to other people's car and property. It doesn't cover damage to your own car or your injuries.
Third party, fire and theft (TPFT)
Third party fire and theft adds another level of cover to third party and allows you to claim if your car is stolen, for damage that occurs as the result of an attempted theft as well as damage caused by accidental fires or arson. To make a claim for damage that resulted from arson you would need to report the crime to the police and get a crime reference number.
Under insurance
If you insure your car for less than it is worth then you will be underinsured – if you make a claim, the settlement may not cover the value of the car.
Underwriter
The underwriter decides whether or not to offer insurance and calculates your premium based on the level of risk you present.
Uninsured losses
These are items that are not covered by your car insurance in the event of a claim.