Leading the way through COVID-19 – an interview with Simon Calder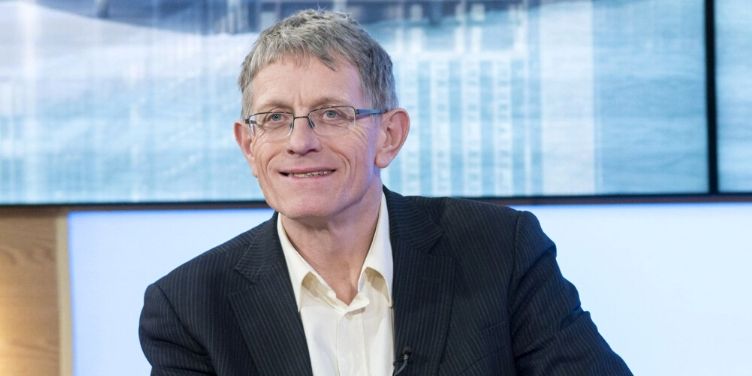 Our CEO & Founder, Ryan Howsam, spoke to leading travel journalist and broadcaster Simon Calder about his Covid travel advice, and how Staysure drove the travel insurance market through coronavirus travel restrictions.
Here's how it went:
What are we doing differently through the pandemic?
Simon starts by asking Ryan what makes Staysure's travel insurance offering different to what other companies are doing, such as teaming up with Randox Health to offer a 10% discount on PCR test packages with new travel insurance policies.
Ryan explains that we led the way by expanding our Annual Travel Insurance to cover an additional three months, giving travellers 15 months of cover for the price of 12.
He goes on to explain that we've helped people to change the travel dates on their policy to cover their new trip if they bought a single trip policy for no extra cost. We removed admin charges and additional fees as long as the new trip is within at least 18 months of the date they bought their policy and they're going to the same place for the same duration.
Working closely with our underwriters we then became one of the first major insurers to introduce travel insurance with COVID-19 cover.
Our latest product allows travellers to add on our new European FCDO Travel Advice Extension onto their policy, giving them the ability to validate their cover when travelling against FCDO advice in Europe.
Talking about people travelling to countries against FCDO approval who are left without insurance Ryan said: "I just didn't think it was the right thing.
"That customers should be left stranded like that when they need insurance. We know that a customer can have an insurance claim of hundreds of thousands of pounds for medical expenses. How are they going to deal with that? I just thought given we're the market leader that we should be leading this."
Summarising our innovative optional extra allowing people to travel against FCDO advice, Simon Calder said: "This is extraordinary.
"For the first time, a market leading travel insurer is basically saying 'if you want to travel against Foreign Office advice, yeah we understand and we will cover you for everything apart from the issue that the Foreign Office is worried about – which is coronavirus.'"
Ryan went on to confirm that while our FCDO cover currently only covers trips to Europe, we're looking to expand when we can. He confirms that "if you've decided that you want to or need to travel then there should be an insurance company that can stand up, to stand by you."
What do you wish Staysure customers wouldn't do?
In his parting words, Ryan explains that the most important thing that he wishes our customers wouldn't do… is not declaring their medical conditions.
He explains: "We've had cases where customers don't put down the right medical conditions. Sometimes they can be confused or sometimes they'll think they're saving a few pounds. But when you have medical expenses that could be £100,000+, we're then put in a very difficult position.
"The customer doesn't understand why they're not covered. And it's because they've not really declared what they should have done. I think that's the most important thing when you're buying any insurance policy."
Watch the full interview below: