Understanding the small print in your travel insurance
With so many travel insurance policies available on the market to choose from these days, it's unsurprising that you will have to shop around for the best deals. Quality and price are obvious considerations but the best deal doesn't necessarily mean the cheapest deal.
As unexciting as it may sound, for proper protection on your holidays, you must be fully aware of the small print of your travel insurance cover before, rather than after, a holiday mishap which could potentially cost you thousands of pounds. Being aware of your travel insurance details will avoid any disappointment if you need to make a claim and it is denied because you wrongly assumed you were covered.
With such a wide variation in policies available, you'll need to check the wording very carefully for policy limits, insurance excess and any terms and conditions which could affect the cover you get. For example, a well-known comparison website recently analysed over 530 travel insurance policies and found that while 79 per cent provide cover for delayed departure within 12 hours of the delay, pay-outs can vary massively from £10 to £400.
Your policy will only be as good as your underwriter, so check them out too. Make sure the company is well established and reliable enough to provide you with the cover you are purchasing.
To help save you the time and possibly the boredom involved in checking the small-print, we've prepared ten pointers for you to consider before you go ahead and buy.
1. Pre-existing medical conditions
It can be tempting not to declare all your pre-existing medical conditions as they can affect the premium you pay. But not declaring all of them can be a big mistake. If something happens while you are away and you need to make a claim, your insurers will request access to your medical records. If there is anything on them that you have not declared at the time of taking out your policy, your claim might be denied.
2. Policy limits
If you lose a bag or have money stolen on holiday, it's frustrating enough without finding that when you make a claim that you aren't covered for what you have lost. Depending on the cover, policy limits will vary. It's best to check these out, along with exactly what items you will not be covered for, to avoid any disappointment if you need to claim. For example, Staysure's policies cover loss of baggage and pay up to £300 on a Basic holiday policy, but up to £2,500 on a Comprehensive holiday policy. With most insurance policies, single item limits will apply so be sure you have looked into these limits before you buy your insurance.
Any insurance excess charges will also need to be checked and kept to under £100 wherever possible.
3. Drinking and drugs
Most of us enjoy a drink or two on holiday but it is important to bear in mind that most policies exclude accidents that occur while you are over the legal limit of alcohol, or you are under the influence of non-prescription drugs.
4. Theft
Although policies cover you for theft of personal belongings and cash, it's important to be clear about the circumstances for which this cover is offered. For example, if you were to keep things safely locked up in a hotel safe and it was broken into, then your policy is likely to cover you for your losses. However, if you were to nip out for a few minutes, leaving your valuables unlocked and unattended in your room, you would probably be denied a claim. And again, check the limit on cash that you will be covered for in the travel insurance details.
5. Reporting your claim
It's best to familiarise yourself with the right procedures to take if you need to make a travel insurance claim. You will, of course, need to notify your insurers as soon as you can. If you do not notify them, or don't get the necessary police or doctor's report to support your claim, you may find your claim is denied.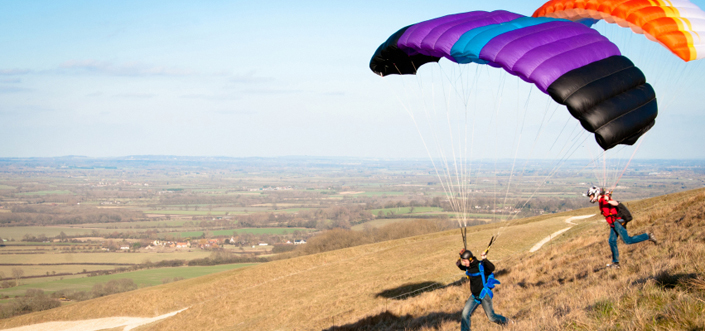 6. Action-packed fun
Check that you will be covered when enjoying any dare-devil activities on holiday. Some sports and activities are considered to be "hazardous" by the insurers and you will not be covered in the event of an accident.
7. Trip duration
Whether you are going on a quick break away, a longer stay or an extended holiday of a lifetime, your policy will need to reflect the correct amount of time you intend to be away. If you are returning home on an overnight flight, ensure that your cover dates include the day you arrive back in the UK, not the date you leave your holiday destination.
8. Cancellation
You can't assume your policy covers you for cancellation if something unexpected happens which prevents you from travelling. It is important that the cancellation cover you buy provides for the entire cost of your holiday, including flights, accommodation and pre-booked excursions.  Staysure's Basic policies pay up to £500 for cancellation as standard whilst Comprehensive policies offer £5,000. In addition, if your trip is curtailed, again due to an unexpected emergency, the insurer will consider flying you home early and even compensate you for any unused accommodation and excursions.
9. Missed flights
Let's face it, an emergency might mean you can't make it to the airport. Maybe a traffic accident or a delay, a late or cancelled train, or even a car breakdown could stop you from getting there on time. Some insurance policies help you get to your international departure point on time and, failing that they will cover the cost of a room plus necessary travel expenses in getting to your holiday destination.
10. End supplier failure
If your holiday is not an inclusive one, you might need protection to cover irrecoverable costs as a result of failure from your travel supplier or accommodation provider to supply the services you have paid for. Staysure pays up to £3,000 for this if you have paid to add this to your cover. However, as always, make sure you check the policy limits, exclusions and requirements on the small print before you buy.
These tips are non-advisory and are merely meant as a general guide to taking out travel insurance. For professional guidance, please consult our travel insurance specialists.