Savour the culinary delights of Alvor
While the endless stretches of glowing white sand and crystal blue water of its beaches attract most travellers to Alvor, it's often the cuisine served in the charming local restaurants that truly makes their holiday.
Eating in this sun-kissed Algarve village is a veritable delight for the senses. Amongst the eateries that cluster along the waterfront, you will find food that packs in all the intense flavours and rich delights you would expect at the Portuguese dinner table, with an atmosphere as cosy and convivial as you could wish for.
So if you are off to Alvor soon, be sure to keep these four fabulous restaurants in mind:

A Lota
If you love seafood, then taking the short stroll from Alvor's agreeably busy harbour district to the welcoming A Lota is a must. This restaurant is something of a local landmark, a place where Alvoreans love to while away the hours sipping the region's excellent wines and savouring the coastline's freshest catches.
The view from this hillside location is quite extraordinary too and you can take in the entire town on one side and the Atlantic Ocean on the other.
Most of the dishes are grilled right out in the open, on the chef's huge barbecue. Though there are plenty of options on the menu, we recommend the superb oysters or the succulent tiger prawns for a starter, while the seared tuna main course is one of the chef's specialities.

Buzio
Like A Lota, the first thing you'll notice when you enter Buzio is the view. Located in the quiet, laid back Prainha area, it offers diners a view that stretches right across to Lagos. So, the sightseeing is great, but what about the food?
Happily, Buzio's menu matches its location, with a varied collection of tastes on offer. While the rich, savoury flavours of traditional Portuguese cuisine are well represented here, there are also many more modern European dishes that you can choose.
If you are in the mood for fish, you can't go far wrong with the excellent red sea bream, which is served in a coriander olive oil with a side of creamy mashed potato. For meat lovers, try the juicy Iberian pork tenderloin, which comes drizzled under a tangy cream sauce.
The atmosphere is great too, with friendly, chatty staff and a generally warm feel.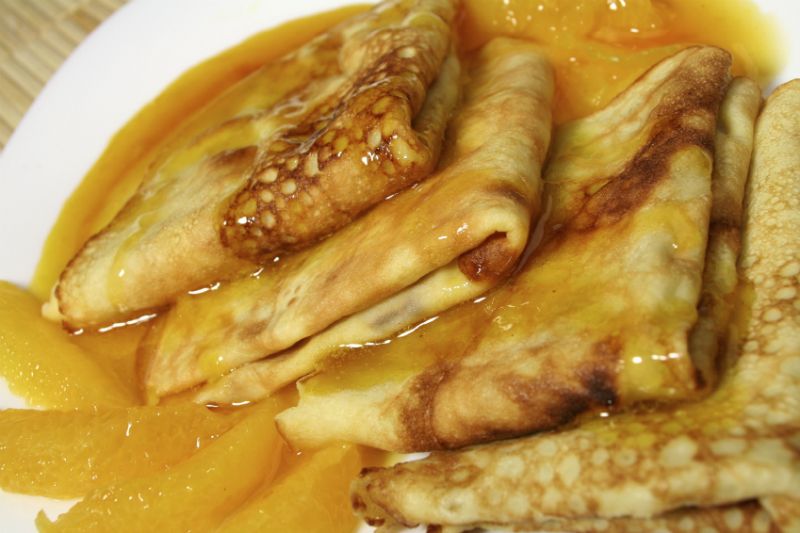 Por do Sol
Though Alvor is dotted with great restaurants, few are more popular than Por do Sol, which has been serving up mouth-watering traditional treats to hungry tourists and locals alike for decades. In fact, every element of this famous eatery has been designed to echo the traditions of Portugal, from its menu and its interior to its warm welcome. Stepping inside the comfortable, spacious dining room feels like walking into a place where time has stood still, with its gorgeously tasteful ceramic décor and handcrafted dark wood furniture.
Por do Sol's menu features many of the most popular calling card dishes of Portuguese cuisine. Though it is hard to go wrong here, we recommend starting with a big, hearty bowl of onion soup, followed a tender rack of lamb. Other delights include a superb chateaubriand and the crispy crêpes suzette for dessert.
Thanks to its location and space, it works just as well for a romantic meal for two as for or a large family outing. Por do Sol is a true gem of the Alvor restaurant scene.

Big Reds Steakhouse
For a hearty lunch or memorable dinner, Big Reds Steakhouse is a favourite choice. This spot has got so popular in recent years that it has recently re-opened in a larger building, which is a short journey outside the town. For fans of tasty meat, however, it is a journey well worth taking.
The important word in the restaurant's name is 'Big'. In this place, every portion is a large one, so whether you choose the signature Big Red Ribs, the impeccable fillet steak or the quite incredible roasted pork belly, expect to find plenty on your plate. The desserts are famous too, with the chocolate brownie and Baileys ice cream particular favourites. The lively atmosphere and vast dining room make this one great for big groups.
As you can see, there are plenty of culinary treats to delight any mature traveller on Alvor holidays. Make sure you sample at least one or two of these magnificent restaurants when you visit this lovely, sunny town.