Unforgettable excursions in Athens
If you're going to Athens, you certainly won't be short of wonderful things to see and do. From the famous city with its modern twists, to an abundance of ancient monuments, there's something here for everyone.
Whether you want to relax on the beautiful beaches, such as the sandy Vouliagmeni, or can't wait to try the barbecue souvlaki, feta cheese and Greek salad, there's plenty to occupy you in this vibrant city.
If you are finding your feet within Athens, you may like to try an excursion or two. Thankfully there are plenty of full and half-day options to tempt you during your stay. Let's take a closer look: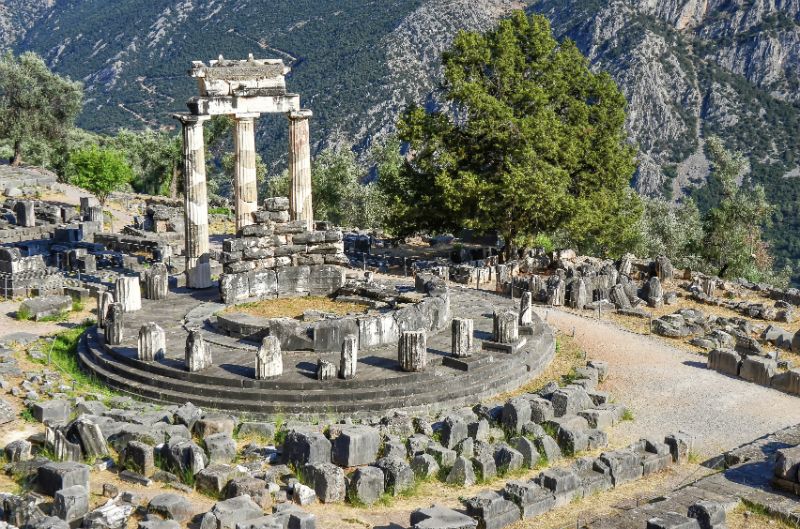 Delphi day trip
As one of the most important archaeological sites in Greece, Delphi houses the legendary Temple of Apollo and the outstanding Delphi Archaeological Museum.
Taking a leisurely stroll around the pretty town of Arachova is also a must, before heading back to Athens for the evening.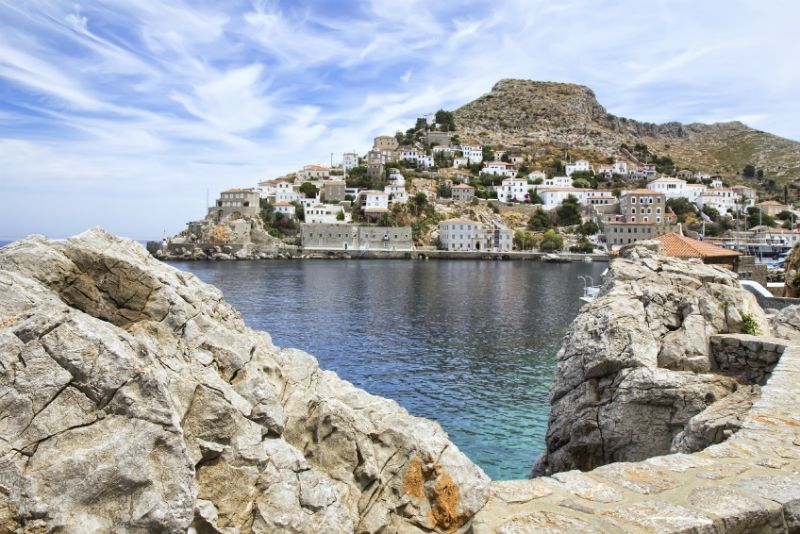 Hydra, Poros and Egina
Take to the blue-green Greek seas and prepare to island hop to three of Athens' closest islands: Hydra, Poros and Egina. A hydrofoil takes you around the breathtaking Saronic Islands as you cruise through the crystal clear waters.
Hydra was once home to Leonard Cohen and remains one of the most beautiful islands near Athens. Swim from the rocks, watch the world go by from a waterfront cafe or explore the streets for good value food and traditional architecture.
You will soon discover to your delight that Poros has an extremely intriguing past, especially its Russian dockyard, Trinzia. Enjoy the inviting shops and quaint cafés; take a soothing swim or sit back and relax with a leisurely lunch – whatever you want to do, do it at your own pace in some of Greece's most exquisite surroundings.
There is also the option to head off to the Temple of Aphaia on Egina Island, an unforgettable experience that is well worth it.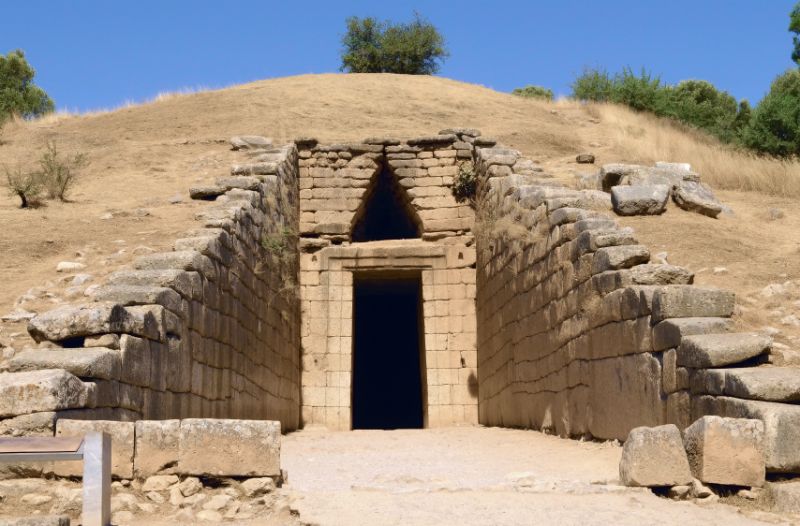 Mycenae and Epidaurus
Take a day long trip and explore the epic story behind Mycenae and Epidaurus. From the tomb of Agamemnon in Mycenae to the birthplace of Apollo's son at Epidaurus, there are plenty of sights to see and photos to take – especially at the famous theatre, renowned for its phenomenal acoustics.
Of course, if a laid back drive is really what you crave to make your day complete, then you will find that the scenic route along the beautiful Saronic Gulf Coast is truly inspiring.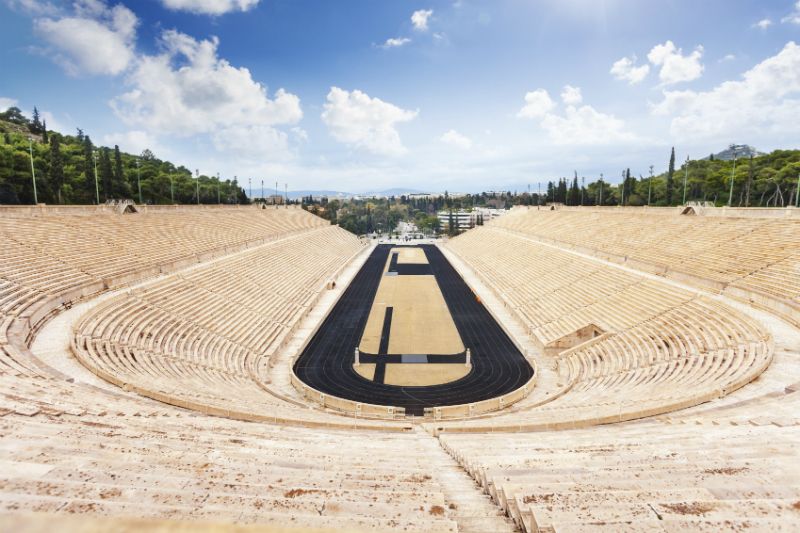 Shorter half-day excursions
When you fancy a change of scenery from the local pool, beach, shops or tavernas, why not consider one of the half-day excursions on offer during your holiday to sun-drenched Athens? You can travel in comfort by air-conditioned coach to some of Athens' top sightseeing attractions.
Some of the precious treasures to behold include:  The Tomb of the Unknown Soldier in Constitution Square; the Roman Temple of Olympian Zeus; the world-famous Pantheon Temple; the Panathenaic Stadium; home of the first Olympic Games; and the Presidential Mansion, which served as the Royal Palace before the monarchy was abolished in the early 1970s.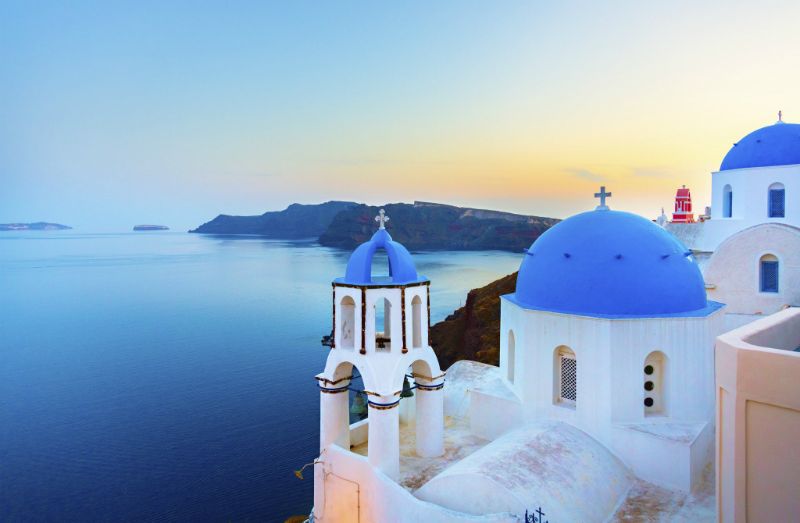 Sail away to Santorini, Mykonos and Syros
How does a luxurious five-day ferry cruise around some of Greece's most picturesque islands sound? Tempted? We're not surprised, as the trip from Athens to Santorini, Mykonos and Syros is filled with romantic backdrops, exquisite seaside coves, traditional villages, featuring whitewashed Greek houses and lazy beaches superb for doing absolutely nothing at all – just the way we like it! In fact, you really can do as much or as little as you want to.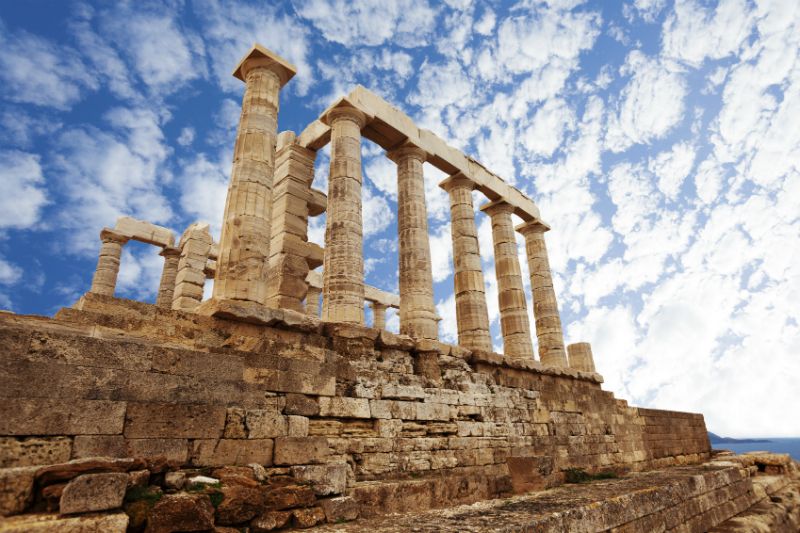 Local sightseeing
There is plenty to do on a local excursion around the unforgettable city of Athens. With lots of hop-on, hop-off coach tours available, you can soak up the cultural landmarks such as the famous Temple of Poseidon, heritage-listed Acropolis, the picture postcard Saronic Gulf beaches and the historical Lysicrates Monument, to name but a few of the many sights. Of course, with the majority of excursions hosted by knowledgeable and friendly guides, you will learn all there is to know about these magical places – and more too.