Similarities between Barbados and Britain
Land in Barbados and a carousel of Caribbean tones quickly sweeps you away. The landscapes are indelibly exotic and it's obvious you've landed in the tropics. But there are more similarities between Barbados and Britain than most people realise.
While a holiday to Barbados is an escape into Caribbean beaches and sultry sunshine, the island has distinctly British roots and there are many home comforts to be found. The historic links have even led to the island's nickname as "Little Britain."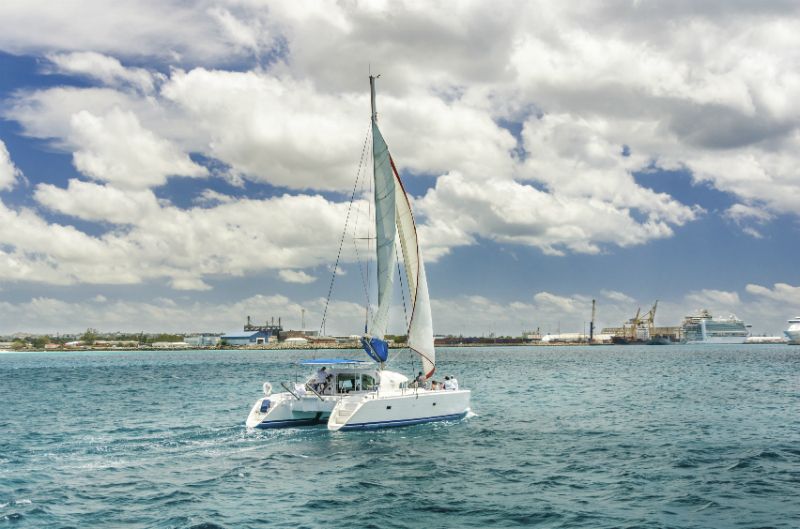 Barbados is English speaking
While it was the Spanish and Portuguese that first landed on Barbados, the island has only had a British colonial history. The official language is English and even local Bajan dialects are pronounced with the Queen's English, rather than a more Caribbean infused accent. Even when you're in remote villages, there are no language or communication barriers on a holiday to Barbados.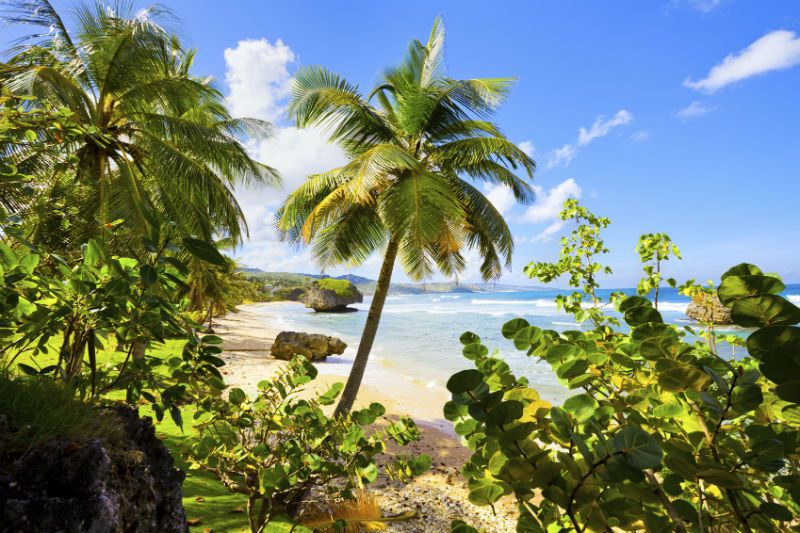 English named beaches to visit on a Barbados holiday
Carlisle? Bath? Not towns you normally associate with a great beach. So how about Brighton, Hastings, Worthing, or Dover? Most of Barbados's gaping stretches of white sand have distinctly British names, the island covered in familiar names with unfamiliar landscapes. The broad Carlisle Bay shelves into warm sapphire waters, the most famous beach in Bridgetown very different from a town in North England. Dover and Hasting Beaches have tropical backdrops in Barbados, lush palms an alternative to the white cliffs. Seaside Worthing is also known for its tumbling waves while beaches like Bathsheba and Paynes Bay are further patches of paradise beneath green forest.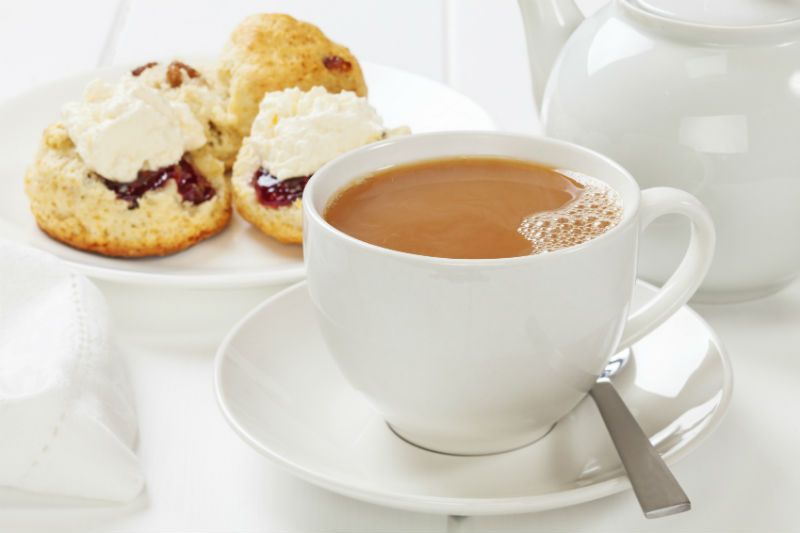 Quirky British traditions and experiences to find on a holiday to Barbados
Since the island's independence in 1966, Barbados has remained part of the Commonwealth and Queen Elizabeth II is the official head of state. Quirky regal traditions have been retained across the country you can even head to the Barbados Yacht Club for afternoon tea and scones. Polo continues to be a loved sport and you can catch competitive matches on most weekends. Visit the Barbados Polo Club and most are sipping champagne as the horses come thundering past – not quite British but akin to a day out at the races back home. Regular horse racing meets take place at the Barbados Garrison, a 17th century British military base with a half-mile sprinters track. Then there's cricket, the national sport that adds Caribbean flavour to a green day out. You'll find games taking place all over the island; beach cricket matches as the sun begins to set, grass clearings alive with flamboyant cover drives, and the lively atmosphere of the Kensington Oval, the iconic home of the national team.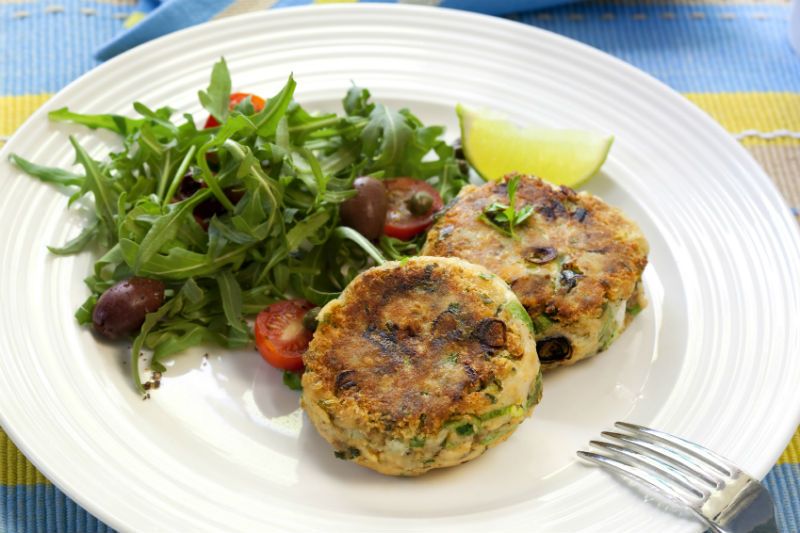 Surprising culinary similarities between Barbados and Britain
Traditional Barbados cuisine tangs with Caribbean flavour, local Bajan dishes blend the tastes of Africa, India, and the islands. Some dishes are distinctly exotic, yet many popular favourites have equal resonance back in Britain; fried fish cakes, black pudding, custard, macaroni pie. But it's the little touches that provide home comfort on a holiday to Barbados. Like when you order a full English breakfast and it comes with HP brown sauce and Heinz beans. Or gravy and vinegar accompanying an order of fish and chips. Unlike the predominantly U.S. leaning islands of the Caribbean, Barbados imports many traditional British brands. So don't be surprised to find Worcester Sauce, Marmite, and Colman's Mustard. Some supermarkets even sell Waitrose home brand products for a taste of home in the tropical sunshine.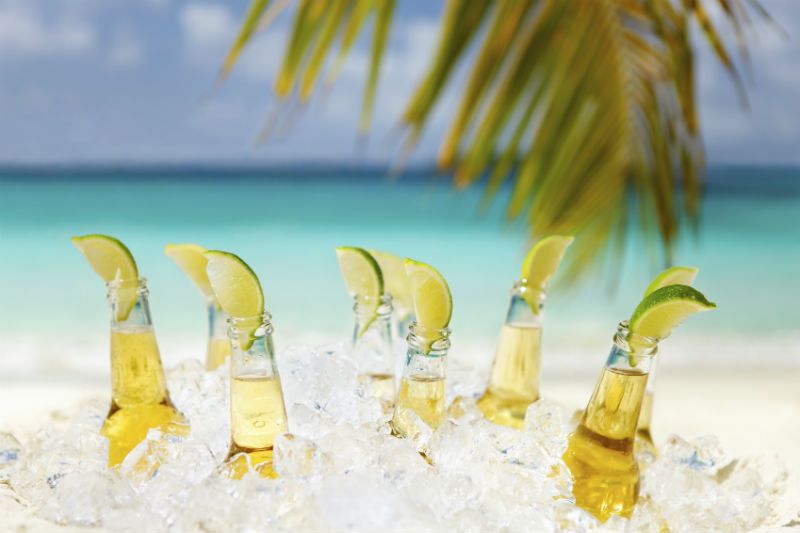 A distinctly familiar pint of beer
In many Caribbean resorts the house beer is Heineken. That's also available in Barbados. But the island's brewery creates beers with the taste of home. Banks Caribbean Lager and Banks Amber Ale are reminiscent of being in your local pub, although the accompanying Mount Gay rum is a little more Caribbean and exotic.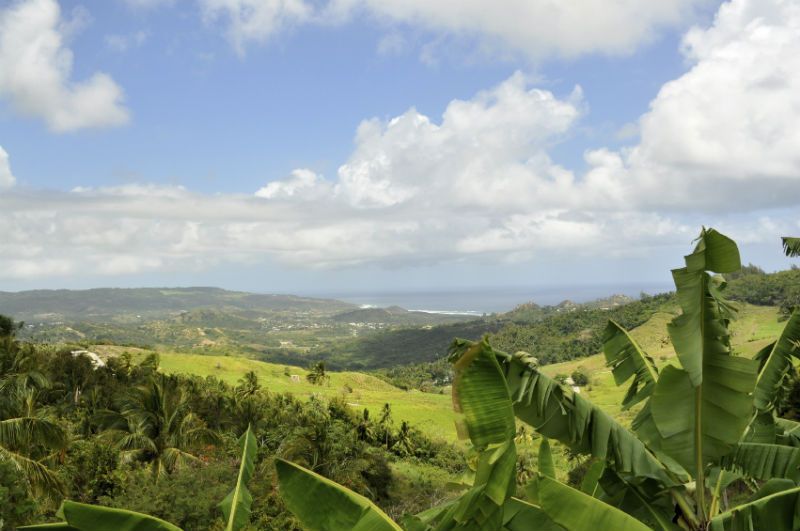 Green rolling landscapes
Gaze across at the Atlantic outside Bathsheba and you could be in the Lake District; hills jutting up and curving past sporadic traces of forest, roads that undulate and wind without inhibition, and the promise of serene water. Okay, the palm trees and white sand might contradict the comparison, but there's is something indelibly familiar about the Barbados interior. Cultivated for farming and finished with a verdant flourish, Barbados doesn't look that different to home…until you hit the coast and sink your feet into soft sand, admiring how green and blue tones mingle in the shallow water.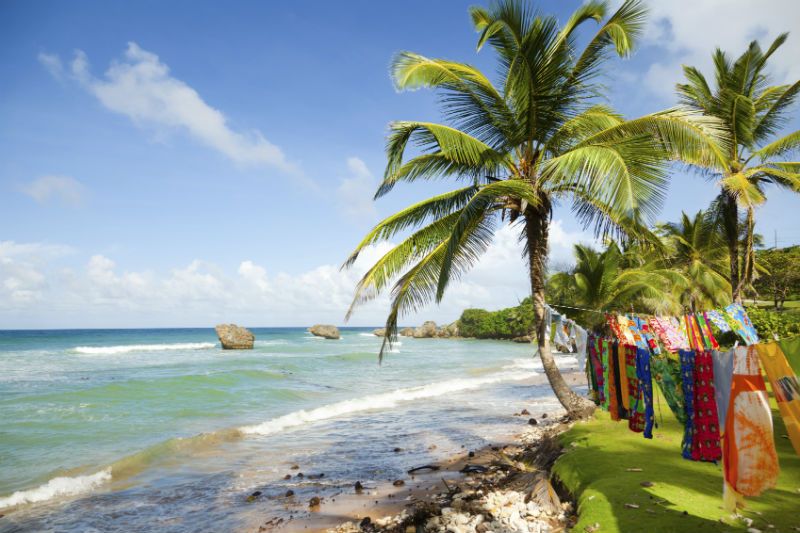 The ease of travel on a holiday to Barbados
While names and food imbue quick snapshots of home, it's the incumbent ease of travel that provides the greatest similarity between Barbados and Britain. Marrying an exotic laid-back vibe with a British timeliness and structure, the island is a great introduction to the white beaches of the Caribbean.