Top island spots in the Seychelles
Daydream about tropical island bliss and there's a good chance the reverie will be realised in the Seychelles.
Thick jungle canopies plunge onto squeaky-soft sand, sapphire waters are alive with vivacious pelagic giants, and the spacious Seychelles resorts offer an intimacy and escapism that's more affordable than most people realise. This Indian Ocean nation is an archipelago of enchantment, each island a take on idealistic daydreams. Here's a guide to some of the top island spots.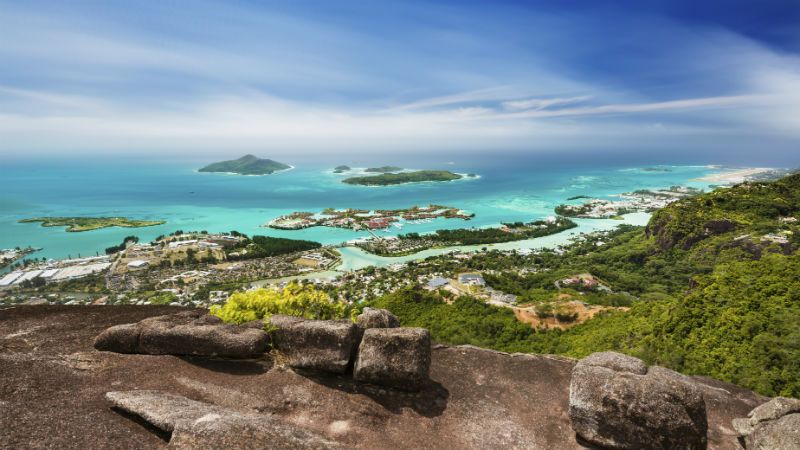 Resort choice on Mahe Island
Mahe is the largest and most popular island in the archipelago, home to the international airport and the tiny port capital of Victoria. While the Clock Tower and Hindu Temple keep visitors entertained in the town, most head directly to the soft wisps of beach that soporifically fringe Mahe for some peace and quiet. The Seychelles resorts are tastefully separated around the island, ensuring everyone has space and their own slice of white sand beach. There's a concentration of accommodation options in Beau Vallon, Sunset Beach, and Ponte au Sel, predominantly with cheaper prices than the more secluded Seychelles resorts.
With montane forests offering another colour to the lush juxtaposition, just about every Mahe beach is from a daydream. A few are absolutely deserted, places for couples to create the only footprints in the sand; try Anse Intendance, Spiaggia Sunset, and Bel Ombre. But a holiday to the Seychelles isn't just about the beach. Jump off into the marine world of Baie Ternay National Park. Take a journey into Morne Seychelles National Park and you're engulfed in thriving greenery, the mangroves and forests offering numerous hiking trails and panoramas across the island. If you're really active, try the Trois Freres or Copolia trails, undulating hikes through endemic jungle and unusual wildlife. An easier walk can be found in Seychelles National Botanical Gardens.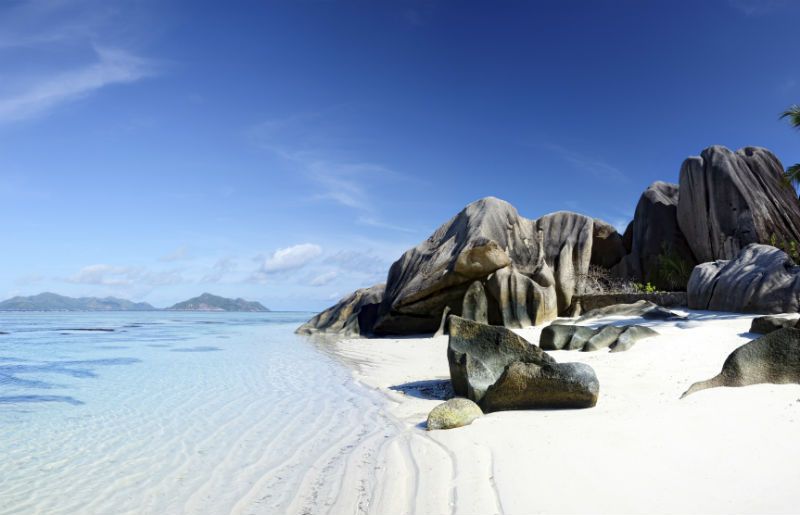 Tropical indulgence on Praslin Island
The Seychelles second largest island is Praslin, offering an equally resplendent mix of beaches beneath green backdrops. While a number of Seychelles resorts are centred on Cote D'Or Beach, the island remains exceptionally tranquil and is small enough to drive around in a couple of hours. Anse Lazio is one of the finest beaches in the Seychelles, effortlessly elevating the postcard image, while Anse Georgette, Anse Kerlan, and Anse Volbert are all worthy contenders to represent the iconic Seychelles beach impression. Ascend into the verdant interior at Vallee de Mai Nature Reserve, home to towering palms and mystical endemic species. Then there's snorkelling and diving to enjoy in a dozen nearby reefs. Praslin's size is part of the appeal. A holiday to the Seychelles here ensures you get both the serene beach days and the tropical outdoor adventure.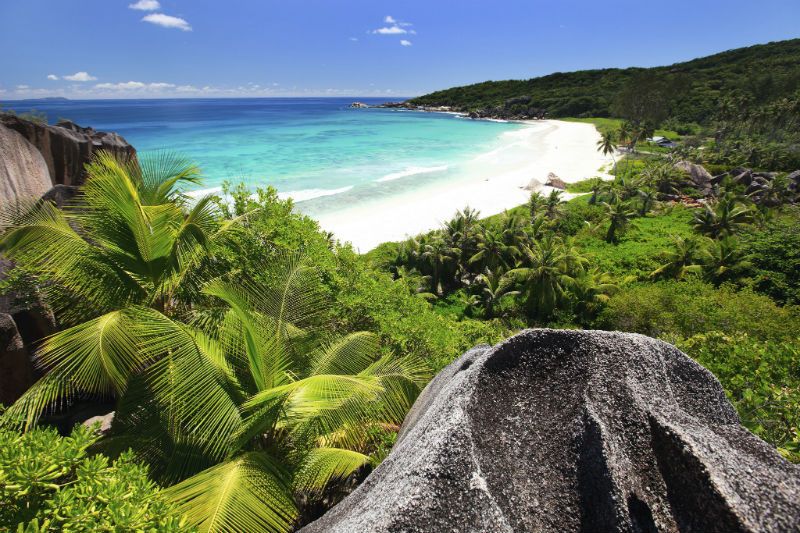 Exclusivity on La Digue Island
Small and virtually without roads, La Digue is the smallest of the islands to be extensively developed for tourism. It offers a small selection of exclusive Seychelles resorts plus a series of waterfront restaurants to enjoy. Islands smaller than La Digue are predominantly reserved for just one private resort. La Digue is easily visited as a day trip by ferry from Praslin, where bicycles or ox carts are the main means of exploring. Once here, L'Anse Source D'Argent is the premier attraction, a beach of white sand divided by majestic boulders. However, its world fame brings crowds in high season (December–January and July–August). Head anywhere else on La Digue and there's hardly another soul, just the soft wallowing of waves and the rustling of tortoises beneath the trees.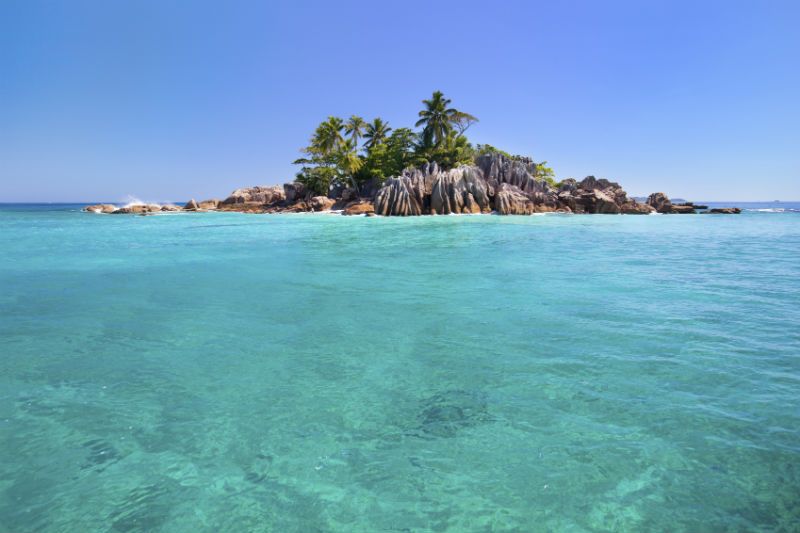 Visiting deserted islands on a holiday to the Seychelles
The Seychelles offers an archipelago of sandy islets and granite strewn deserted islands, each elevating the sense of getting away into a dreamy realm. Some of these are reserved as exclusive private island resorts (the Duke and Duchess of Cambridge holidayed on North Island) while others await exploration. The most famous are the Aldabra Islands, a mythical coral atoll that's visited on a week-long live aboard diving trip. There's a whole selection of coral-lined islets in the Outer Seychelles although these are also relatively inaccessible.
Scheduled and chartered boats head out to uninhabited islands closer to Mahe and Praslin, where there's little but fruit bats and giant tortoises to keep you company. Bring your own food and drink because some islands really don't have anything but nature and tropical beaches. From Mahe, consider trips to Moyenne, Marnelle, and Cerf Island. Staying in Praslin or La Digue, try Aride, Curieuse, and Sisters Islands. Yachts and small motor boats also tour to islets without names and all Seychelles resorts can advise on deserted beaches to visit nearby.