Top travel experiences in Malta
Malta packs an awe-inspiring 7,000 years of history into three small islands. Amongst the attractions, are prehistoric temples, fossil-filled cliffs, hidden coves and thrilling dive spots. What's more, over the past 20 years Malta has evolved into an increasingly popular holiday destination, not just for its natural beauty and historic interest but also for its fine selection of hotels, restaurants, bars and clubs.
You'll probably need at least four days to see Malta; that's two or three to take in its fascinating historic sites, plus time to cross over to Gozo for a day or two of sheer relaxation.
If you're off to Malta soon, here's a lowdown on some of the top things to do and see.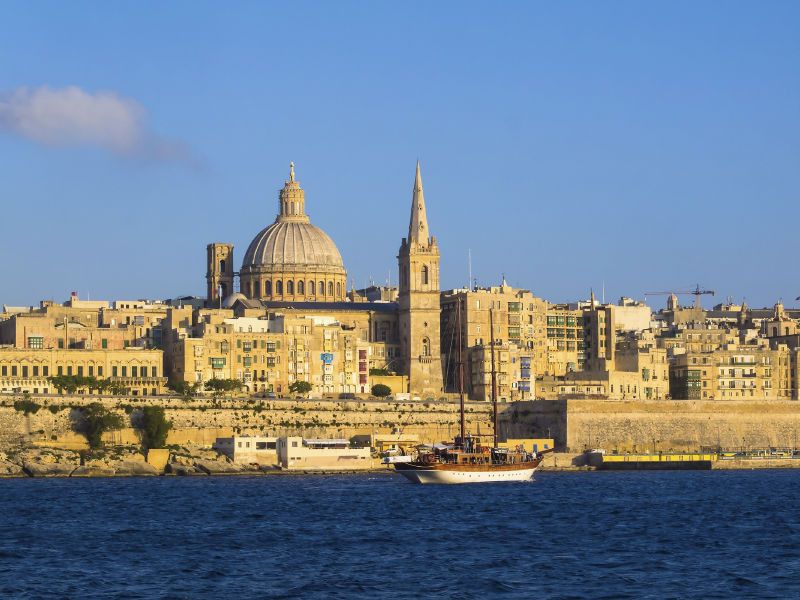 Elegant Valletta
Blessed with the beauty of two massive historic harbours, Valletta is famous for being one of the best preserved fortified cities in the world. With architecture dating back to the sixteenth century, Valletta offers an impressive array of cultural attractions: museums, churches, palaces and parks, in addition to an incredible wealth of art, artefacts and architecture, all of which are packed into the city's charming grid of narrow, tight-knit streets.
Valletta pulsates with the action of everyday street-life. Amid the unspoilt streets and alleys, you'll stumble upon small, trendy hole-in-the-wall bars and cafes while the buildings in Valletta carefully hold onto their historical good looks. As you explore, don't miss St John's Co-Cathedral with its elaborate interior and adjoining oratory museum which showcases "The Beheading of St John", Caravaggio's largest and only signed work.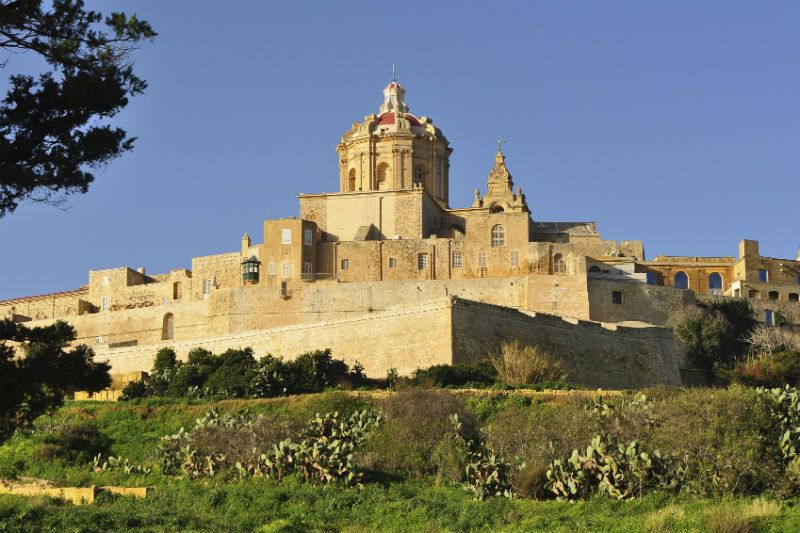 Medieval Mdina
Mdina is much smaller than Valletta but it's just as fascinating. If Valletta transports you back in time to the early 1500s, then Mdina takes you one gigantic step further. This captivating, walled, medieval city was once Malta's capital and is strategically set inland on a hill with imposing almost 360 degree views over the entire island. You'll come away feeling you have experienced history at its purest as you wander through the quiet, narrow alleys (too narrow for traffic), where enemies' arrows were once averted at every curve.
You'll need around three hours to wander through the atmospheric alleyways, see the impressive cathedral, museum and sit al fresco at the famous Fontanella café – an institution in Mdina thanks to some of the best tea and cake – and it has a fantastic a view to boot!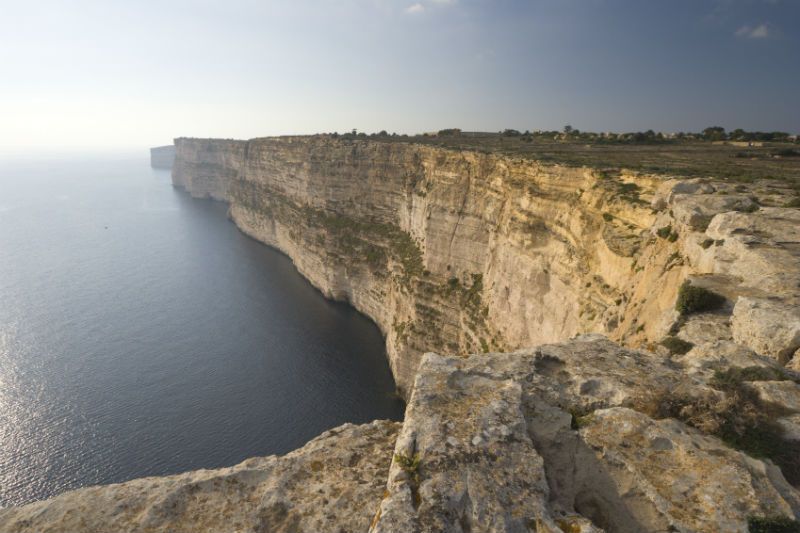 Staggering coastal scenery
To say that Malta's coastal scenery is staggering is to put it mildly. It needs to be seen to be believed, so leave history and heritage behind a little and head off with your camera to the much marvelled at Dingli Cliffs. Here you can gaze at the craggy depths below, as well as the open sea views across the tiny, uninhabited islet of Filfla. These picturesque cliffs are Malta's highest at around 250 metres above sea level. If you are in Gozo, Ta' Cenc Cliffs are just as breath-taking.
If you'd like a walk, there are several marked paths which guide you along the cliff tops, ideal for taking in the fresh, sea air amid exhilarating scenery. Spring is a favourite time to go as the days get longer and the flowers bloom in full glory.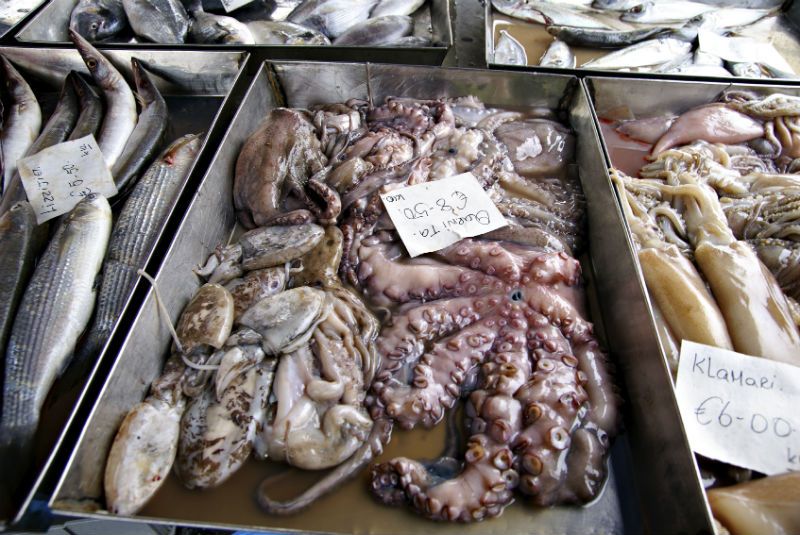 Maltese cuisine
To fully embrace Malta's cuisine, it's a good idea to leave the tourist track and hunt out the local bars and restaurants, tucked away on side streets. Many of them serve exquisite, home-made culinary treats, made from locally caught or grown ingredients. You probably won't find much English spoken and you won't find fancy décor either, but you will find great, down-to-earth food and good value for money. So for a memorable meal, sit amongst the locals, take in the atmosphere and savour platefuls of sticky baked pasta (pasta al forno), dorado pie (lampuki), or rabbit stew (fenek), accompanied by a glass (or bottle!) of good Maltese wine, beef olives (braggioli), plus plenty of peanuts, peppered cheeses and dips to tuck into as you go.
For the fish catch of the day, you can't beat the eateries in the fishing village of Marsaxlokk in Malta, and when in Gozo, simply make for the seafront at Marsalforn. The abundance of restaurants in these two locations keeps competition strong and prices low.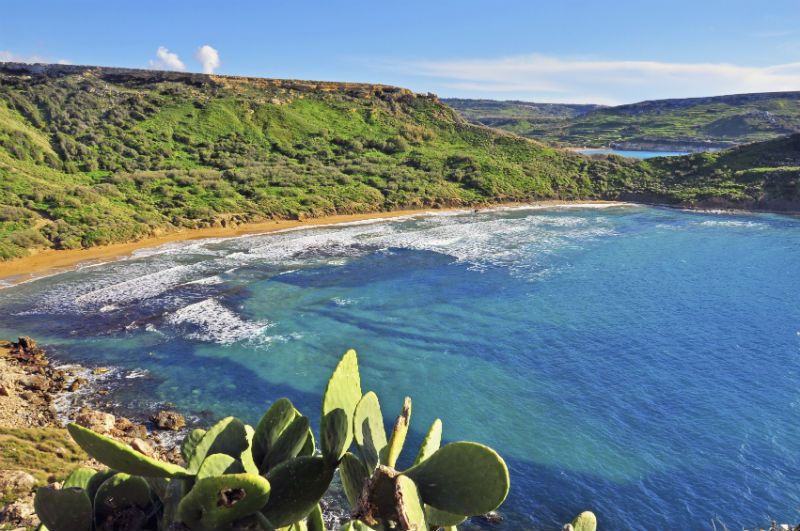 Beach basking
Malta is marvellous for sunbathing from early spring and the islands' popular sandy bays beckon at any time of year, often providing sun bed hire and beach bars which are open all year round.
If you are looking for a little more seclusion, this can also be found in Malta. Head for: Ghar Lapsi near the village of Siggiewi on Malta's south-western coast and you'll find two small inlets, excellent for quietly soaking up the sun or snorkelling around the rocks. Alternatively, nearby St. Peter's Pool is one of the most stunning natural swimming pools in Malta. After a short walk you can plunge from low-lying, flat rocks into the pool's refreshing, crystal clear waters. In Gozo, you could take a walk down to Hondoq Bay which lies below the villages of Nadur and Qala – another excellent spot for snorkelling, as well as for its splendid views back to Malta.
Fireworks and fiestas
The Maltese love to party, which is partly why religious celebrations and cultural events are popular throughout the year. Every village hosts an annual festival (festa) to honour their patron saint and live bands and dancers perform well into the early hours.
Then there's the annual outdoor Malta Jazz Festival overlooking the lights of Grand Harbour, which brings together jazz aficionados for an eclectic line-up of top international and Maltese artists. For more general appeal, check out October's Notte Bianca with its spectacular night celebrations of culture and arts. The streets, piazzas and cultural venues rock with all kinds of musicians and dancers, and palaces and museums put on special art exhibitions and theatre performances.
Malta is world famous for its manufacturing of fine fireworks which the Maltese don't hesitate to proudly and professionally showcase at all their festivals. At the end of April each year, in celebration of the island's accession to the European Union on 1 May 2004, Valletta's Grand Harbour vibrates to a spectacular firework frenzy named the Malta International Fireworks Festival. Fireworks may be just fireworks but not until you've witnessed them in Malta – take a look at this short video because seeing is believing!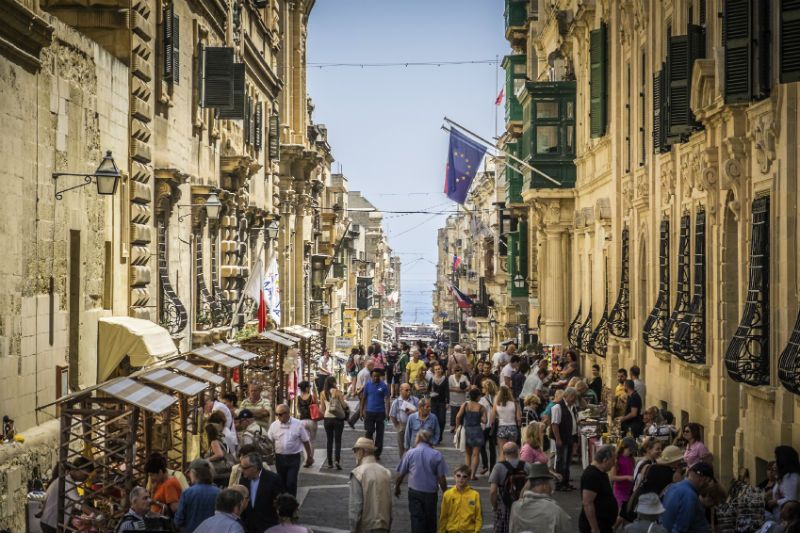 Market fun
Open air markets are central to Maltese village life so are not to be missed if you are to experience a little of the local life as they liven up almost every town and village once a week. Meanwhile, Valletta's Sunday Market is very popular amongst locals and tourists alike. You will find DVDs, clothes, books and souvenirs as well as an assortment of antiques, bric-a-brac and hand-made Maltese crafts.
For fish, head for the lively market at Marsaxlokk on Sundays and see the seemingly endless rows of tables displaying locally caught fish at lower prices than in the shops. There is also locally made honey, wine, jam and assorted locally grown vegetables, as well as souvenirs and clothes. Walk a few metres to the beachside for quaint harbour side views with the traditional, high-bowed fishing boats, brightly painted and donning Phoenician eyes for good luck at sea. After the market, your appetite might call for a spot of fish for lunch at one of the many seafood restaurants in Marsaxlokk.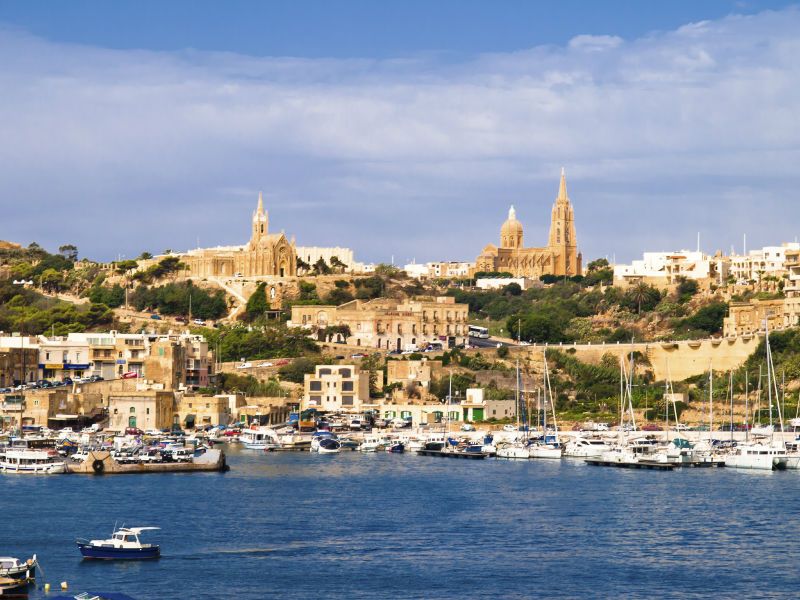 Gorgeous Gozo
If you want to get away from it all, Gozo's the place. Just 20 kilometres and 20 minutes ferry ride from mainland Malta's port of Cirkewwa, beautiful Gozo remains an unspoilt land of farmers and fishermen.
Gozo is about one third of the size of Malta making it easy to explore in a short time. When not soaking up the sun by the poolside, most people enjoy sightseeing or walking to discovering the natural features that make this island such a stunner. Explore its limestone arches, rock formations and inland sea at Dwejra or visit the Ġgantija Temples and the Il-Kastell fortress which dominates the city of Victoria and you'll see what makes Gozo such a must-see on your visit to Malta.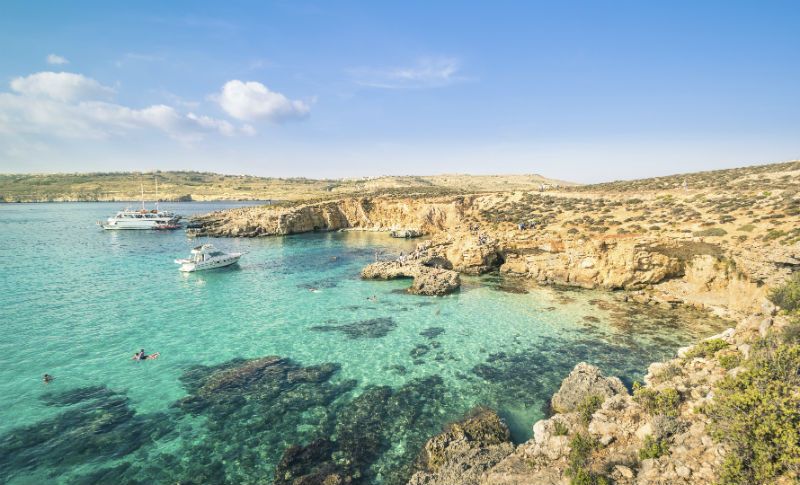 Captivating Comino
Comino, with its white sands and almost fluorescent Blue Lagoon waters brings forth the inevitable cliché of paradise on earth. But paradise it is and blue it is. The stunning aquamarine waters of Blue Lagoon shimmer in a sheltered inlet and for snorkelers, divers, bathers and ramblers, it's hard to beat.
Just 3.5 square kilometres of car-free heaven, Comino is virtually uninhabited, apart from one quiet and unassuming resort hotel. It has become a favourite spot for day-trippers landing here on excursions from Ċirkewwa in Malta or Mġarr in Gozo.
In winter, Comino is a wonderland for walkers and photographers, so if you're looking for "paradise on earth", then Comino is the place. Take in all the sun-kissed natural wonders and breathe in the fragrances of wild thyme and cumin, after which the island is named.