Top 10 things to do in Malaga
Malaga may not top the list of places to go on your Spanish Costa del Sol holiday – many people's only connection with Malaga is toing and froing from the airport – but just 10 minutes drive from the airport lies a stunning, cultural city you won't want to miss.
Malaga has invested heavily in its cultural heritage so it is now jam-packed with museums, theatres and monuments to discover. Some of the most popular are the remains of a Roman theatre, the castle and a 13th century Alcazaba, and several significant art museums which are all well worth a visit. Wander around the atmospheric, pedestrianised shopping streets with their fashionable boutiques and tapas bars for a flavour of Spanish city life, and then amble through the tropical botanical gardens or along the lovely palm-fringed seafront promenade, perhaps stopping for a drink or delicious seafood as you go.
But where to start on your sightseeing trip to Malaga? Let us point you in the direction of some of our favourite things to do.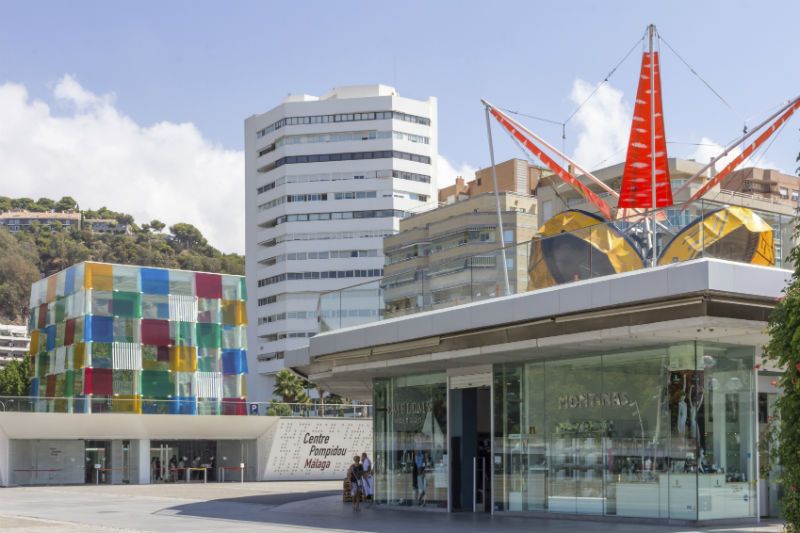 Malaga's magnificent museums and monuments
The city boasts a plethora of museums and monuments, ideal for keeping art and history buffs happy for days on end. Here are just a few not to miss.
1. Enjoy the Centro de Arte Contemporáneo
Housed in a former warehouse space once used for Malaga's wholesale markets and now part of the recently restored MAUS district, this exciting contemporary art museum sits amid vibrant art centres, galleries and up-and-coming restaurants.
The museum boasts around 400 works from the 1950s to the present, many of which are loaned from private collectors for periods of between three and five years. The emphasis is on 1960s North American artists such as Lichtenstein and Stella as well as Spanish art since the 1980s by renowned artists like Juan Muñoz, Miquel Barceló, José María Sicilia and Juan Uslé, and several other less well-known national artists.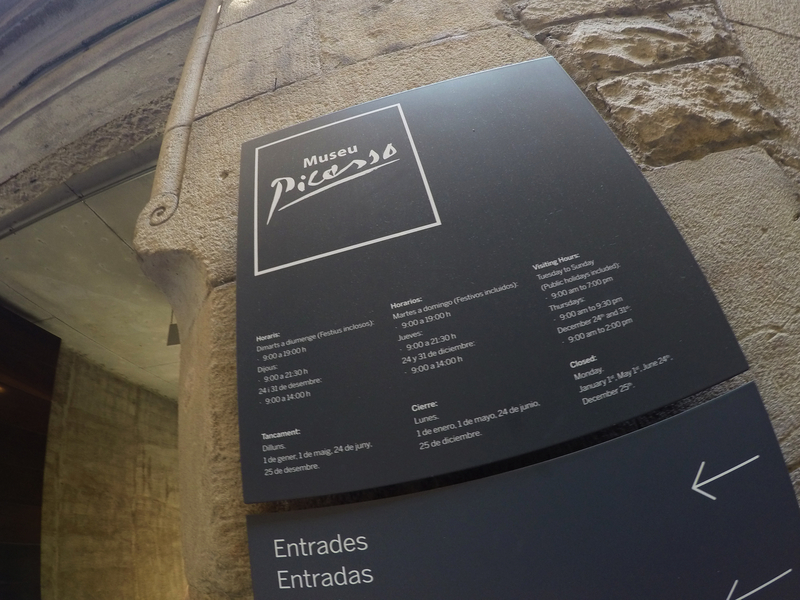 2. Explore the renowned Picasso Museum
Perhaps the most famous of galleries in Malaga, the Museo Picasso offers 204 works by Picasso which were donated and loaned to the museum by Christine Ruiz-Picasso, wife of Paul, Picasso's eldest son, and Bernard Ruiz-Picasso, his grandson.
Once you've finished viewing the works of art, don't miss the Phoenician, Roman, Islamic and Renaissance archaeological remains displayed in the basement – these were stumbled upon when the museum was being constructed.
3. Spend time with an icon at the Pablo Ruíz Picasso Foundation Birthplace Museum
A must-see for modern art enthusiasts, this museum in Malaga's Old Town is the actual house where Picasso was born and displays 233 pieces of his work, spanning Picasso's entire life and art career. The collection highlights his portraits, still life works, landscapes and nudes and you can enter the studio he worked in to paint nude models.
Highlights include the Mother and Child, Still Life with Skull, the Acrobat, Woman with Raised Arms, Three Sea Urchins, Jacqueline Seated, the Bather, and Mosketeer with a Sword. These works span 50 years between 1921 and 1972.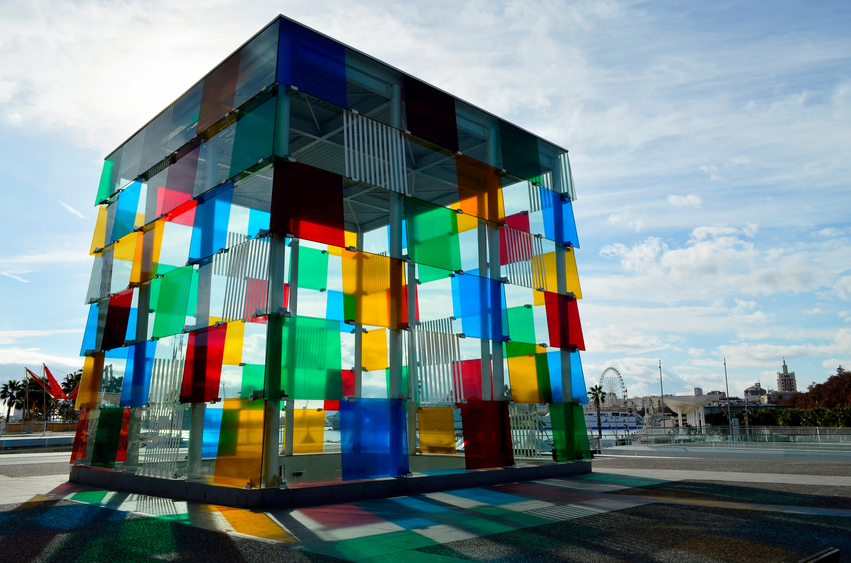 4. Indulge your senses at the Pompidou Centre
This one's not in Paris, but at the new Centre Pompidou in Malaga. Spring 2015 saw the opening of the first ever version of a Pompidou Centre outside France.
Head for Malaga's port area which is slowly being transformed beyond all recognition. This large, transparent multi-coloured cube sits dramatically alongside the city's more traditional office buildings and apartment blocks and is also near pretty, palm-lined walkways and terraces – sit here al fresco after your museum visit and enjoy a quiet drink under mists of cooling water.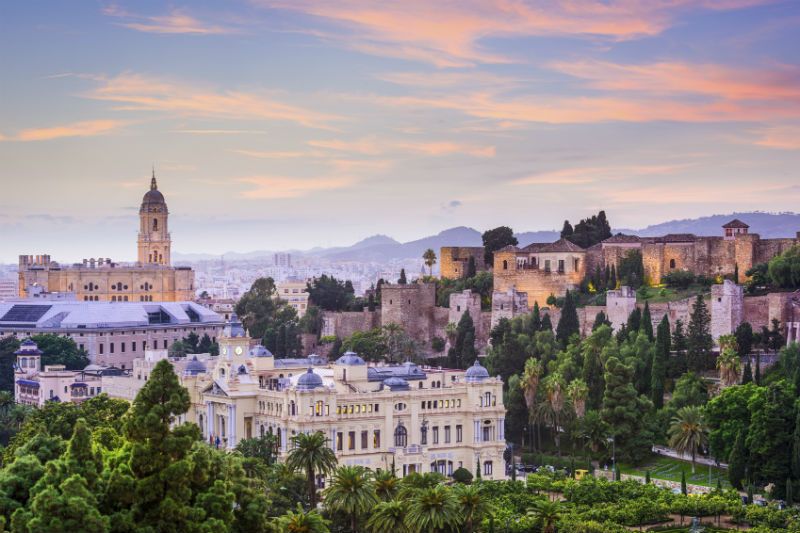 5. Meander through the Alcazaba
Malaga's Alcazaba is a great appetiser to the wonders of the Alcazaba at Granada's Alhambra. Enter via the city's wonderful Roman amphitheatre to a meandering path which leads you through a lush garden filled with bougainvillea, swaying palms, fragrant jasmine and rows upon rows of orange trees. This palace and fortress have been extensively restored and date back to Moorish times, influences of which can be found all over Malaga. In the former servants' quarters there's a small archaeological museum which exhibits some interesting examples of Moorish pottery.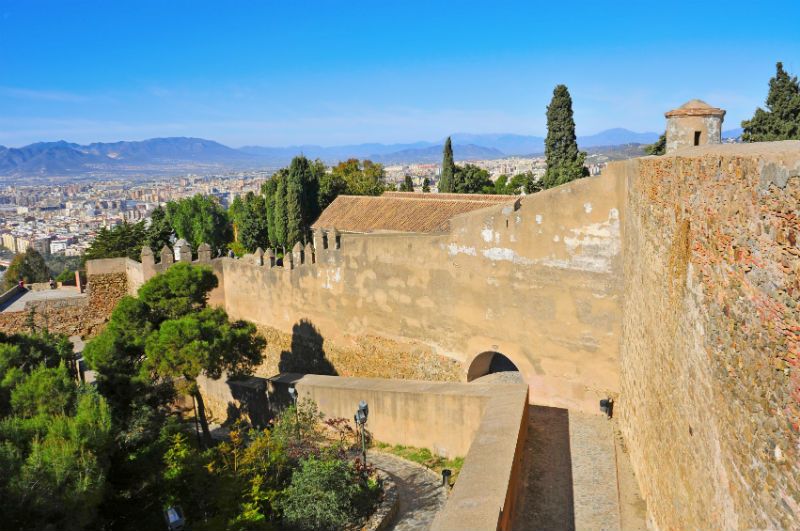 6. Climb to the scenic Gibralfaro Castle
The craggy ramparts of the Castillo de Gibralfaro are charming reminders of Malaga's Islamic past. You can see it from most parts of town, perched strategically atop the hill and, as you stride along the airy walkway around the ramparts marvelling at the views, it's easy to imagine the days when it was a lighthouse and a military barracks.
Many people take the Paseo Don Juan de Temboury for a scenic climb up to the castle on foot via lush, gardened terraces with viewpoints across the city. If you prefer a more relaxed trip, you could drive up the Camino de Gibralfaro or take the bus from Avenida de Cervantes.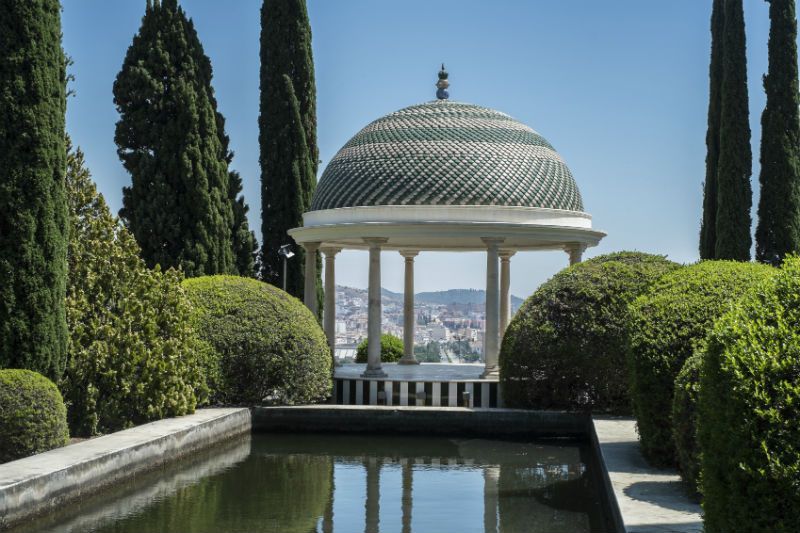 7. Explore the Jardín Botánico la Concepción
Four kilometres north of the city centre, this stunning botanical garden dates back to the mid-19th century and was created by British-born Amalia Heredia Livermore and her Spanish husband, Jorge Loring Oyarzabal who were an aristocratic couple living in Malaga. They decided to build a Mediterranean-style tropical forest much loved in spring for its purple wisteria blooms.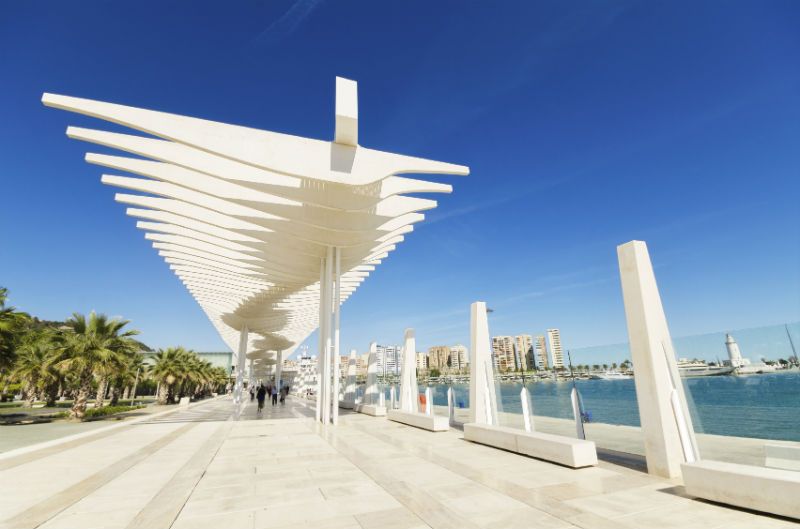 8. Amble along the Paseo de España
After a walk through the busy city streets, why not make a stop here, at the palm-fringed extension of the Alameda? The park was built from reclaimed land which was sea in the 1890s and it is lush with tropical plants and tall, shady palm fronds – a pleasant refuge from the city and its bustle. If you are there on a Sunday, you may find buskers playing to the crowds.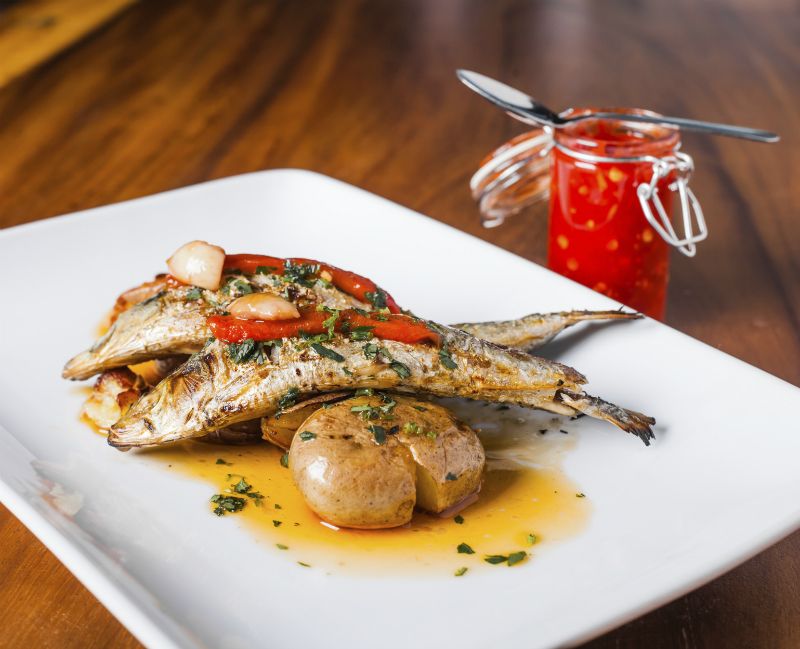 9. Savour fresh fish
The Malagueños love eating fish and you'll find fish eateries filled with locals on many of the city's street corners. Head east of the city you will find the popular fishing village of Pedregalejo where you can indulge in fish at its best in the numerous chiringuitos (beach restaurants). If you are looking for an up-market fish extravaganza, try El Balneario de los Baños de Carmen (Calle Bolivia 40 in La Malagueta), a good place for sitting outside and sharing a plate of prawns, sardines or mixed fish platter.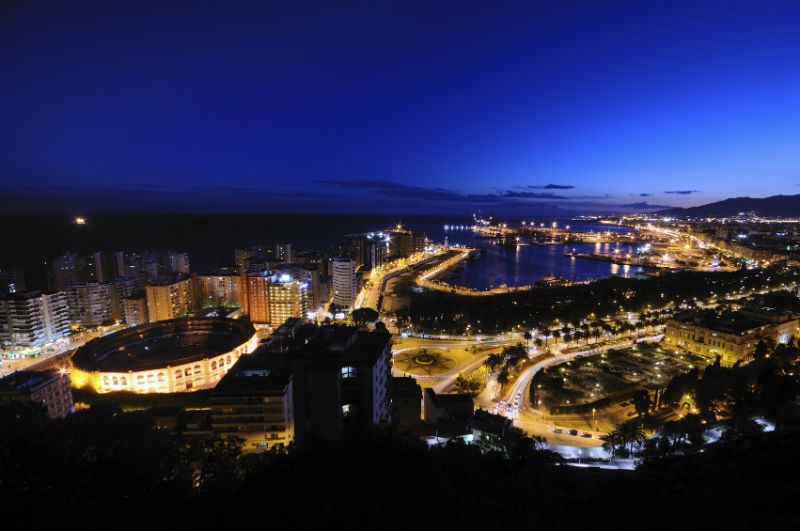 10. Spend a night out in Malaga
Nightlife in Malaga starts late – at around 23:00 hrs – and goes on until dawn, so be prepared for a late night. The cool Mediterranean air brings on a general vibe of fun and relaxation after a hot, sunny day and you'll find no shortage of places to enjoy an evening for two or with friends as you relax on café terraces and watch the world go by. Go to the streets around Pedregalejo, Limonar, La Malagueta and Paseo de Sancha for the liveliest street life.
For late night bars, clubs and dancing, venues also abound in the town centre – start in the streets and squares around Plaza de la Merced, Plaza de la Constitución, Calle La Malagueta, Calle Alcazabilla, Calle Granada, and Calle Larios.
Alternatively, Plaza Mayor and Malaga Nostrum Leisure Centre on the outskirts of the city can provide a good night out at the cinema, the disco or the bowling alley and you won't need to walk far.