Technology to burglar-proof your home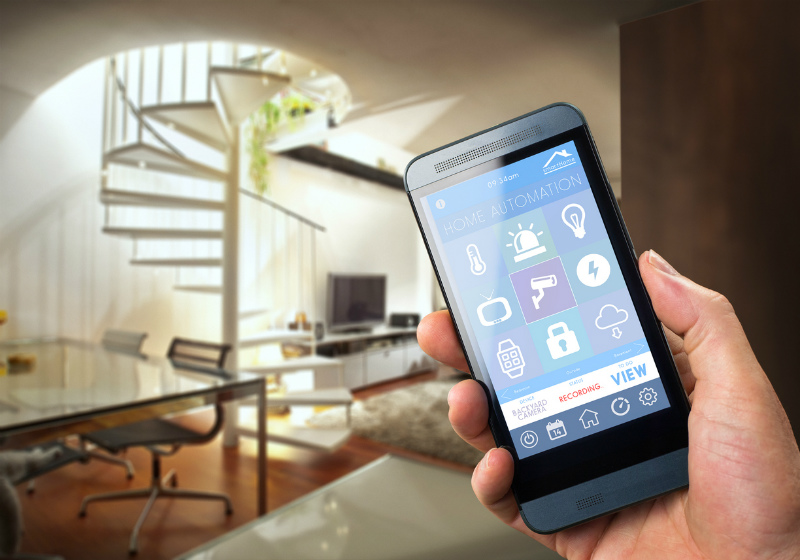 I'm happy to say that I've only been on the receiving end of one burglary, and not a very serious one in terms of the value of items stolen, but it means I can empathise with anyone who has experienced it. In my case, I returned home after work, having collected my little one from the childminder on the way. Nothing seemed amiss until my son wailed that the VCR had gone and then wailed even more when we discovered that they'd taken his Teenage Mutant Hero Turtle duvet cover to wrap it in.
It is not very pleasant to feel that somebody has been creeping around your house while you are out, although it is frankly preferable to being burgled whilst you are asleep upstairs, which is one of my worst nightmares. Now, with the help of technology, there are a number of ways you can be alerted to a break in while you are out shopping or on holiday, plus some other clever tools and apps to burglar-proof your home.
Traditional methods
We still mostly rely on the humble key for keeping people out and I've listened to many a person expound on the benefits of different types of locks. Security lights and alarm systems have been around for ages and I'm sure we all know people who have put up fake boxes and signs. The four-legged burglar alarm remains highly favoured, but isn't much good if you're not there to hear the barking. However, there is some cutting-edge technology available that could do a lot to keep those house breakers out and help reduce home insurance.
Watch your home when away
If you have a smartphone, tablet, iPad or computer you can watch a live feed of what is going on in your empty house. Several products, including Y-Cam HomeMonitor and Phillips In.Sight, allow you to keep an eye on everything from a distance, and some systems provide a text or email alert system if anything happens while you're not watching the monitor.
The ultimate key finder
My brother had his house keys stolen outside a supermarket near his home. Did the thieves follow him home to see where he lived? Many people have been in this situation with keys, and even if there's nothing on the keys to link them to your address, there's always that doubt that leads you to call a locksmith and spend money on having the locks changed. But, now those wonderful people at Yale have devised a Keyless Digital Lock. No more keys, just a PIN number. Yes, I know it's another code to remember, but the benefits are brilliant. Also, any competent DIY expert can fit it, so you don't have to call in the expensive experts. It has a touch screen, can withstand UK weather conditions, and a pack of 4xAA batteries will allow you to unlock your door up to 10,000 times.
Install a screen in your door
The peephole has long been a popular way of checking who was buzzing your doorbell without them seeing you. But, it isn't foolproof, as a person can stand out of your field of vision, or the lighting may mean you can't see clearly. I also need my glasses to make out who is standing on the other side of the peephole so I would welcome the Yale Digital Door Viewer. This is a 3.2″ LED screen with attached camera. You can see more clearly who is at the door without having to come so close to it. In many situations this makes you safer, especially if the entrance door is not particularly robust. It also stores images of who has been at your door for future reference.
Lights on, lights off
Do you have a switch timer that turns a light on when you're out for safety purposes? That's the 'old school' approach. Meet the Philips Hue Starter Kit that allows you to control your lights from anywhere. You can turn the Wi-Fi connected light bulbs on and off from wherever you have a web connection, using your phone, computer or tablet. There's an app that comes with them, so you can programme the lights as needed. You can connect up to 50 light bulbs at a time!
Install a smart alarm
An alarm that contacts the police station or system provider is almost old hat these days. Canary smart systems are available in the UK and the smart alarm doesn't just alert you to break-ins via your phone, it will also tell you if there is any change in the environment inside your home. It has the potential to prevent fires taking hold amongst other things, and you can operate the siren yourself from your mobile device.
Many of these techie gadgets are not as expensive as you might think, which is a point in their favour. But most of all they are worth considering because there's nothing like the peace of mind that comes from feeling your home is properly burglar-proofed.