Staysure customers' top 10 holiday destinations
Travel is still a dream for some Brits who simply don't have the time to make it a reality yet. Unsurprisingly, many people look forward to retirement when they'll have enough time and money to visit the places they've always wanted to.
There are several exotic long-haul destinations that are particularly popular with retirees. Staysure recently conducted a survey into over 50s travel trends and it's clear that many people are now frequently travelling to far-flung destinations with The Seychelles, Maldives, USA and Mauritius topping their bucket-lists.
Let's take a look at the top 10 holiday destinations that our Staysure customers would most like to visit:
1. The Seychelles
Dreamlike powder-white beaches lapped by topaz waters, lush hills and a laid-back vibe make many a holidaymaker's dreams a reality. Spend your days lazing on the Seychelles' exquisite beaches – hot favourites include Anse Source d'Argent, Anse Marron, Anse Takamaka and Anse Lazio. Snorkelling and boating are also big attractions and there's ample opportunity to enjoy the idyllic Indian Ocean with its scattered archipelago of 115 tropical islands.
The Seychelles' luxury resort hotels are well served by slick restaurants and peaceful spas, ideal for kicking back and unwinding in glamorous surroundings. Alternatively, you could opt for an eco-resort for a little extra exclusivity in secluded spots, perfect for admiring Mother Nature's wonders – the Seychelles isn't dubbed the Galapagos of the Indian Ocean for nothing. For the more cost conscious, there are affordable self-catering facilities as well as family-run guesthouses which give a delightful local feel to your holidays.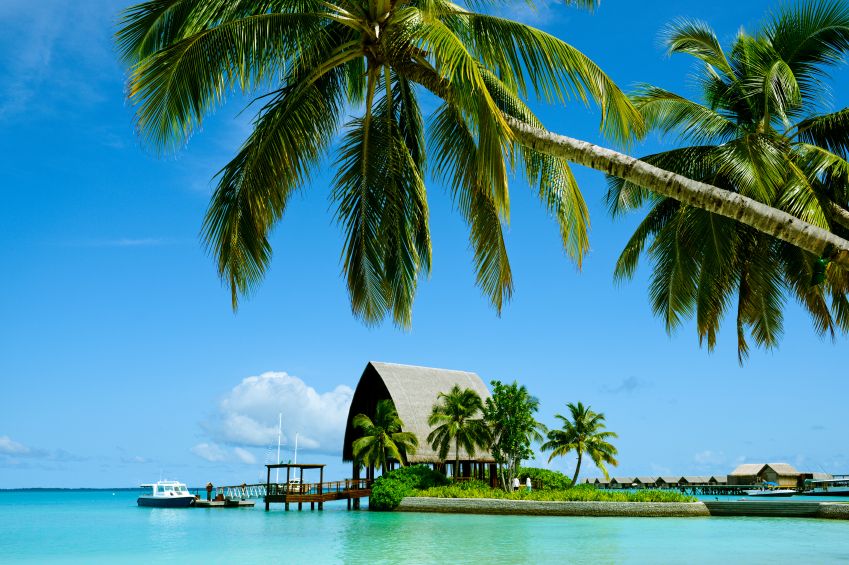 2. The Maldives
Welcome to the amazing underwater world of the Maldives, many people's obvious choice for the holiday of a lifetime. Home to perhaps the best beaches in the world, the Maldives' 1,200 islands all boast white sands and luminous blue waters filled with an astonishing variety of dazzling corals, caves and brightly coloured tropical fish.
Each resort in the Maldives boasts its own private island so you'll have plenty of choice with over 100 to choose from. From sumptuous six-star hotels to more casual guesthouses, there are levels of luxury to suit all pockets, each having two things in common: tranquillity and back-to-nature experiences to remember.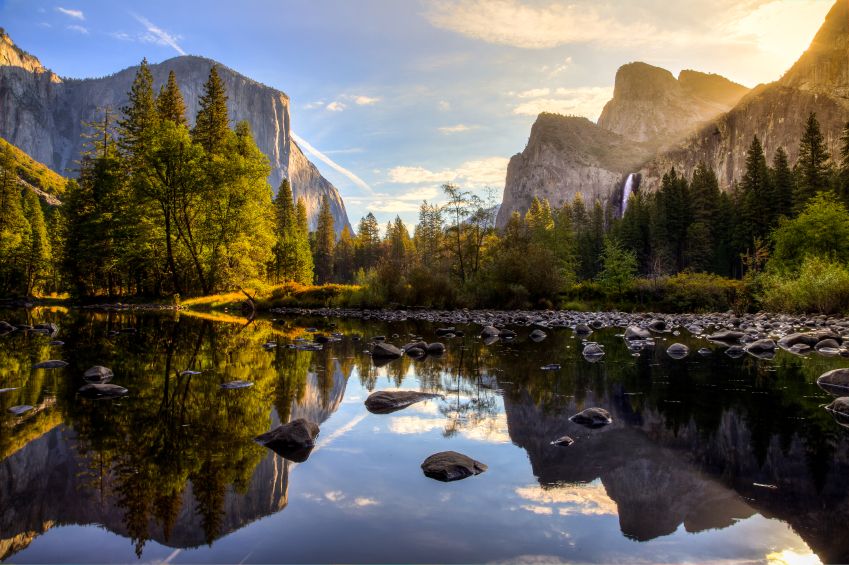 3. USA
For a staggering range of travel possibilities, America is the place to go. Nature lovers will find mountains, canyons, beaches, rainforests, deserts and even glaciers to explore. Meanwhile, the nation's glittering big cities bring with them superlative restaurants, shopping, music, plus a multitude of quirky surprises along the way.
Foodies love the thick barbecue ribs, burgers and wide variety of beef cuts served at the roadhouses of Texas, while the west coast is famous for finer organic produce with hints of Asian spices. Bagels are top of the breakfast menu at Manhattan's Upper West Side delis and in several states pancakes, maple syrup, bacon and fried eggs are devoured at 1950s-style diners. In Maine, head to the pier for steaming plates full of fresh lobster, or indulge in oysters and champagne at California's fashionable wine bars.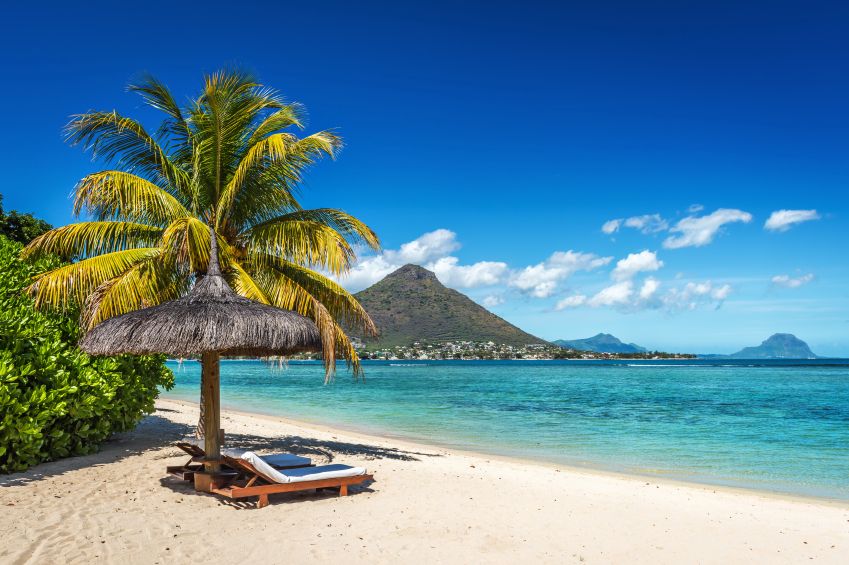 4. Mauritius
If you love idyllic beach destinations, Mauritius is another one not to miss. Rightly famed for its sapphire blue waters, powdery white sandy beaches, Mauritius boasts many luxury resorts with jaw-droppingly beautiful views across the Indian Ocean. Many offer the ultimate in refinement along with impeccable service, pampering at the spas and designer rooms to lounge in. Add to this, dreamlike swimming pools, palm-strewn grounds and world-class restaurants and your stay will remain in your memories for years to come.
If you like a little activity on holiday, there's ample opportunity to leave your sunbed behind for a few hours and perhaps enjoy a boat excursion to the beautiful islands in the lagoon, go snorkelling in the shallow waters or try out some kite surfing. Alternatively, stay on land for a spot of horse riding, hiking or even play a round of golf.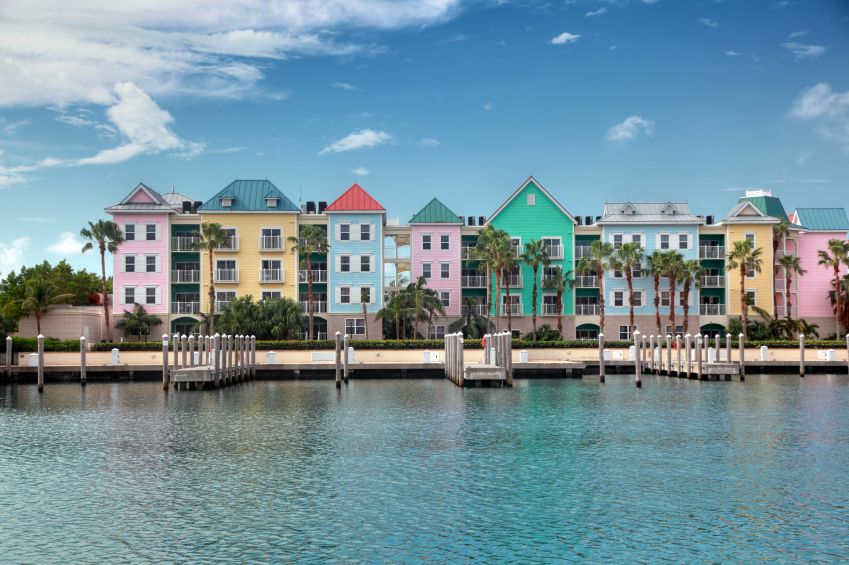 5. The Bahamas
Glorious sunshine, balmy breezes, tropical drinks and of course paradise beaches: all these things go towards making the Bahamas an ideal holiday choice. But that's not all: this archipelago of 700 islands just off the coast of Florida is an ecological oasis containing the clearest waters on the planet with visibility of over 60 metres; in fact, you can see your toes as clearly as you can see the world's third biggest barrier reef. The smiles on the faces of the Bahamian people are just as magnificent, as are the unique sounds and vibes of their rich culture.
Whether your slice of heaven is a luxury resort, a romantic hideaway or a sophisticated eco-retreat, the Bahamas delivers it all. You can play golf on seafront fairways from Nassau to Eleuthera; or dive amid dramatic coral reefs and wrecks. Alternatively, kick off your flip-flops and stretch out on warm sands; sail on turquoise waters or, if you'd like to look a little closer, there's fascinating history and culture waiting to be lapped up.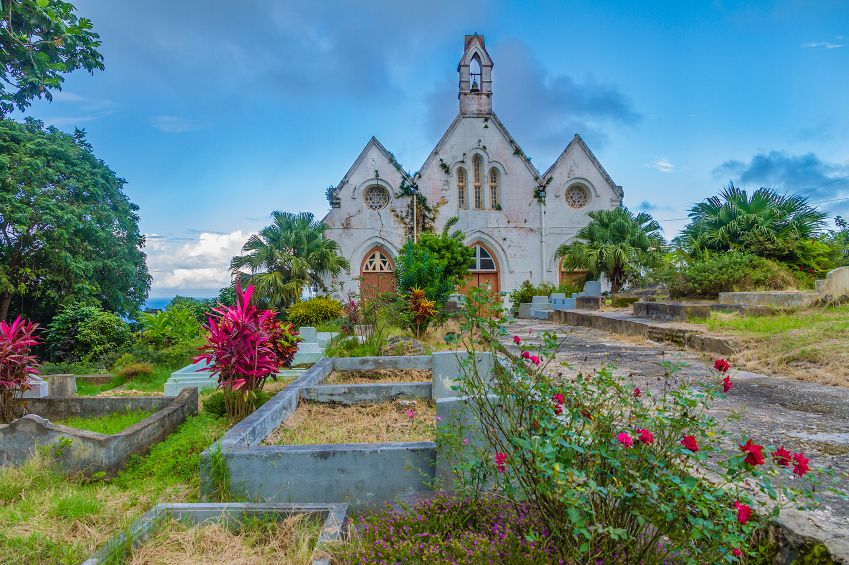 6. Barbados
Barbados is much loved as one of the most breathtakingly beautiful spots in the Caribbean. Dubbed 'Little England', this idyllic isle is a winner, whether you're travelling solo, going on a romantic trip for two or taking the entire family; there really is something for all types of tourist here.
Beach resorts abound, from humble to grand, while the UNESCO World Heritage capital, Bridgetown, awaits your exploration, as does the island's stunning interior dotted with gardens. Meanwhile afternoon tea is a ritual and cricket is a national passion, bringing a reassuring air of colonialism to your trip.
Barbados holidays are also hugely popular for the incredible and unique sightseeing opportunities to be had. From secretive spots of natural wonder hidden amongst the unspoiled countryside to long-standing, grand monuments from the island's colonial past, you're sure to discover sights to make you fall deeply in love with Barbados.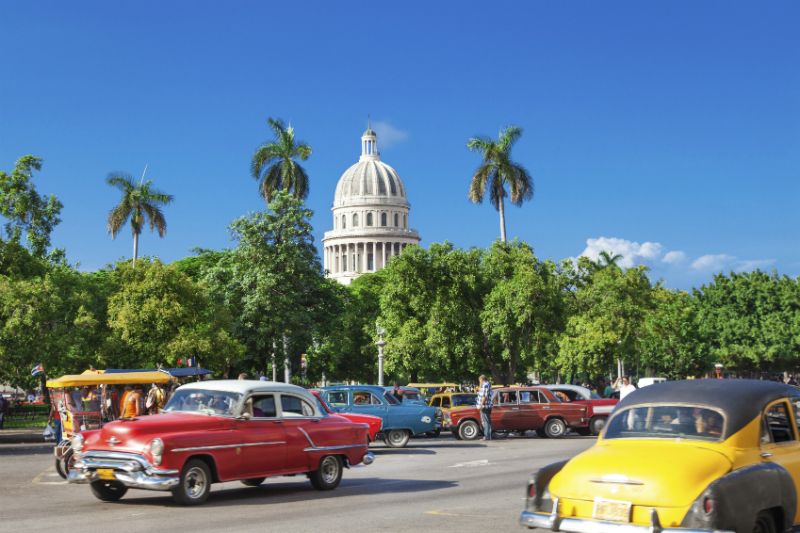 7. Cuba
The magic of Cuba will have you marvelling at its worn yet magnificent, dilapidated yet dignified glory. Often shabby and somewhat trapped in a time warp, Cuba brings the unexpected. Its meticulously preserved colonial cities haven't changed a great deal since pirates stormed the Caribbean and UNESCO listed cities like Trinidad, Havana, Camaguey and Cienfuegos offer atmospheric streets and the unmistakable aromas of tobacco leaf and papaya along the way.
If you yearn for a long bask on an idyllic beach, you will find several beautiful stretches of white sand and sea peppering the north coast, perfect for sun soaking after a stint of sightseeing. Beyond the beaches, you'll find lush forests, rugged mountains, swamps, plus an abundance of folklore and wildlife. And don't forget the music: Cuba positively haemorrhages music – a distinctive, eclectic mix of drum and Spanish guitar has shaped Cuban music over the last 500 years.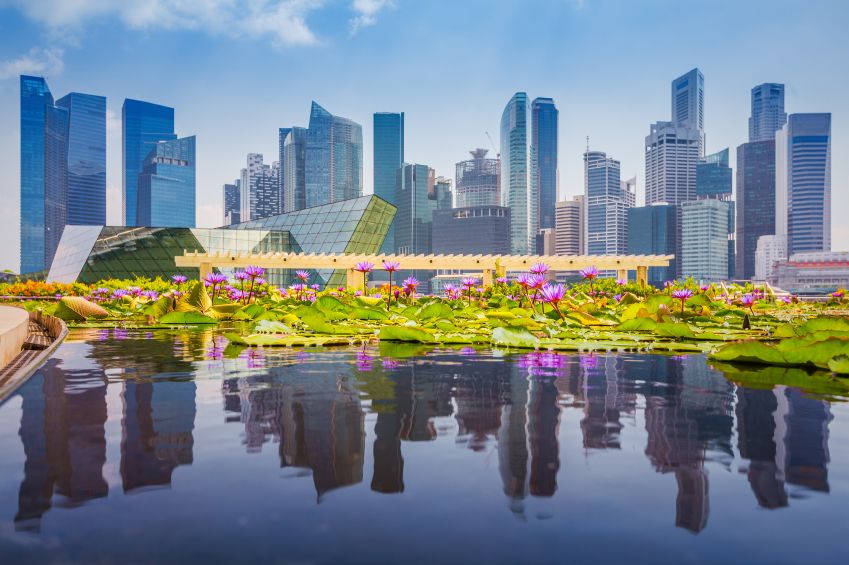 8. Singapore
Singapore is a melting pot of ancient culture and traditional architecture, mixed with modernity and skyscrapers, all of which are wonders to explore.
Often referred to as the Garden City, Singapore has a "greening policy" which ensures it is covered in rich flora, parks and gardens. Founded in 1859, the Singapore Botanic Gardens are regarded by many as the best on Singapore and feature over 10,000 species of flora. The National Gallery of Singapore showcases the largest display of modern Southeast Asian art in the world, while Little India and Chinatown pulse with energy and dizzying aromas.
For shopping, head to Orchard Road, one of the most famous shopping streets in all of South East Asia. The ambitiously large malls are crammed with catwalk couture, trendy high street brands and all the latest electronics.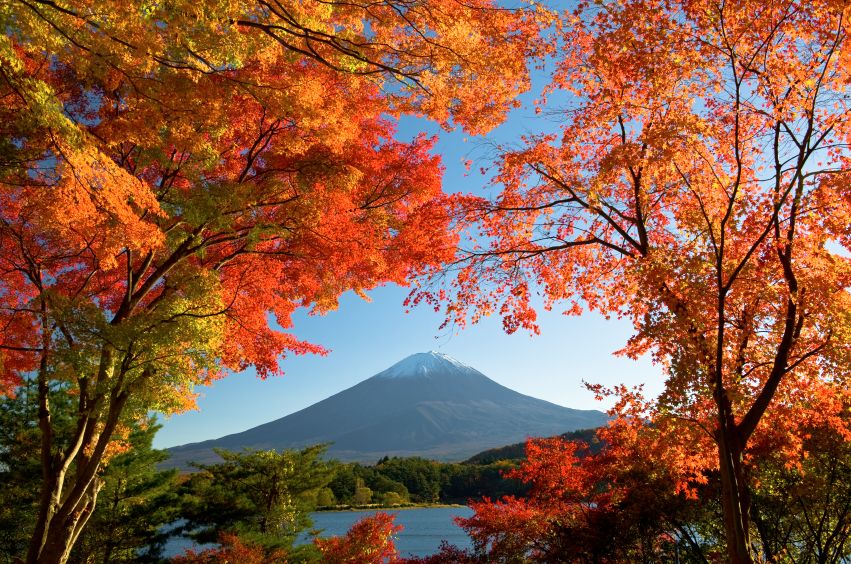 9. Japan
Just like in Singapore, tradition and modernity mix effortlessly in Japan. Its ancient temples and shrines sit alongside skyscrapers while shuttle trains whisk you to modern cities blessed with world-class restaurants and amazing shopping. If you are impressed by all things cutting-edge, this fascinating island nation pioneers in the fields of technology, design and fashion. Therefore, not only can you set your watch by the trains, you can marvel at cutting-edge fashions and eat meals which in themselves look like contemporary works of art.
Boasting year-round beauty, Japan's natural wonders can be admired in spring with its glorious cherry blossoms; in summer on sun-drenched beaches; and in winter climbing the iconic Mount Fuji or skiing down the slopes of Hokkaido. And wherever you go, fabulous food is pretty much guaranteed so get your taste buds ready for meats with sizzling sauces, sashimi and fresh sushi.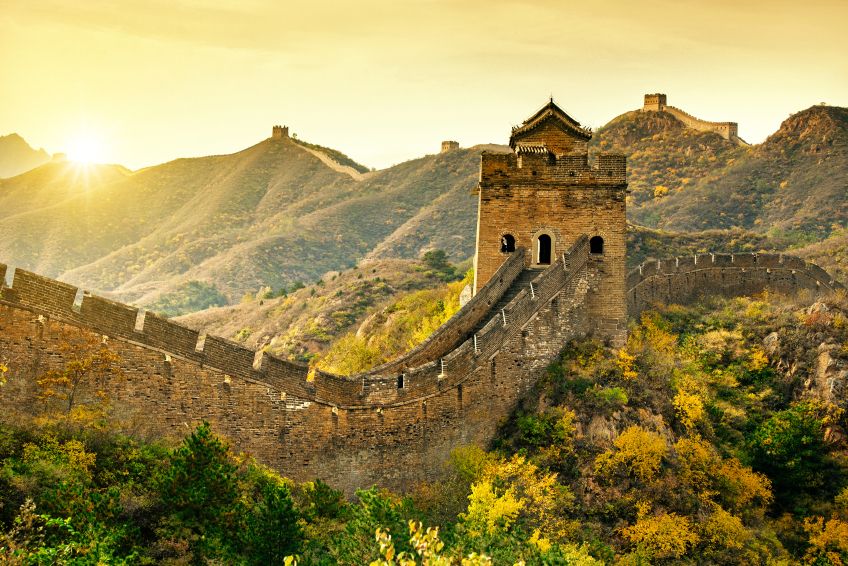 10. China
China is one of those iconic, far-flung destinations that many people dream of seeing in their lifetime. There's fantastic scenery, mouth-watering cuisine and a unique culture, all waiting for you to discover in this, the world's second largest country. If you are retired, you might find the best way to see China is on an organised tour which enables you to experience its most beautiful and interesting features without too much hassle – the distances between Beijing, Shanghai are vast and going down the Yangtze is usually best done with your tour group.
Must-sees include the Great Wall, the Forbidden City and the Terracotta Warriors. Take a while to note China's mesmerising which are modern and efficient, yet long-held customs underpin just about everything you will see and do. Away from the urban sprawl, vast swathes of varied lands encompass green, terraced paddies and the Yangtze River, as well as the mighty Himalayan peaks and gorges. Whatever your preference, China provides endless opportunities for thrilling new experiences.